Boutique Resort Experience At Dream Manor Inn Located In Globe AZ
Spectacular sunsets, unforgettable weddings, dramatic views, and perfected accommodations; these are what you will find right here, perched high above the beautiful community of #GlobeAZ. Located right off Highway 60 just outside of Globe is a boutique resort, one that has become the top choice for locals and tourists alike. From staycations, long weekends, weddings, and community events, Dream Manor Inn has transformed itself into the top place in Arizona to escape the hustle and bustle. Known by locals for their Annual Easter Sunrise Service and New Year's Eve Party; owners Carl and Rebecca Williams sure know how to welcome their guests!

We recently caught up with Carl and Rebecca Williams to learn more about the history of the property, their many upgrades to the resort, and future plans.
Q) How long have you owned and operated Dream Manor Inn?
A) We have owned the property since February of 2005 and opened in July of 2006 as a 5 room Bed and Breakfast.
Q) Tell us more about the history of the Manor?
A) The home was originally built by the Day family in 1968. It was a Grand Estate and the talk of the town! The Thompson family bought the house in the 1970's and raised their two children there. We are the proud third owners.
Q) What inspired you to make the move to Globe-Miami and invest in the property?
A) While living in Las Vegas, on our first Thanksgiving we were married in 2003, I decided that it would be a great vacation to show Carl everywhere I had lived in Arizona. Globe was our last stop and after 3 days of listening to me go down memory lane, Carl was getting anxious to get home...but I had just one more stop I wanted to make. My friend Nancy Thompson's house, I knew he would enjoy the views. Although Carl wasn't excited about the prospect, I asked him for just 10 more minutes. Since I was driving, Carl didn't have a choice, I whipped him up the hill. Carl looked around for those 10 minutes, saw the magnificent views and said, "Let's buy it!" and I said, "Get in the car and let's go home!" I obviously lost that argument...
Q) Tell us more about the different changes, renovations, and phases since acquiring Dream Manor Inn?
A) In July of 2006, we opened as a 5 room Bed and Breakfast. By September of that year we were 100% occupied and realized the community needed extended stay rooms. Carl began building Villas 1-5 with kitchenettes to accommodate that need; with Villa #3 becoming our first romantic suite with a Jacuzzi Tub! Carl designed a beautiful outdoor sanctuary with a lovely waterfall for the purpose of hosting Easter Sunrise Service for the community, which we still host every year. The sanctuary has become a beautiful outdoor venue for weddings and other events as well. After hosting several weddings and events during our first year, in May 2007 Carl built a wonderful banquet facility to host receptions and other events. In 2010, an additional 5 villas were added with a free laundry room, all with full kitchens for extended stays. Three are one bedroom, 1-bathroom apartments; the other two are 3 bedrooms and a 2 bedroom apartments (Found on our website as villas 6-10). They are located on a different level that has beautiful views of the Pinal Mountains and a courtyard with a Gazebo, and an observation tower. In 2013 we filled in the old 1968 pool, built a beautiful courtyard with fountain, enclosed the patio area with a new breakfast/hospitality room, took down the carport we built in 2005 and replaced it with 3 additional rooms (2 studio apartments with kitchens and a handicap accessible room-all with king size beds). The avid golf enthusiast, Carl also added a putting green available to guests-and a chipping green for guests with handicaps in the single digits. In 2014, even more changes occurred; our beautiful pool/spa areas were built; and right off of this addition we added our "bridal get ready room". In 2015, we saw another family wedding coming up with son Jon Dunn marrying local girl Holley Lamont-whose family owns Lamont Mortuary here in Globe. Carl wanted to make the banquet room more spacious so to accommodate the many guests we knew would be coming to the wedding. He enclosed the back-patio space, put a built-in bar, stage and DJ booth with new sound and lighting systems and created a lovely dance floor area. Along with each phase of construction, Carl continues to create little sitting areas to relax and enjoy the scenery and surroundings!
Q) Tell us more about the most recent expansion, opening in 2020?
A) Our latest editions were built in late 2019 and early 2020, in 120 days! We added 10 rooms with kitchenettes. Included is a two story addition that is home to our new lobby and breakfast room with two more romantic suites located upstairs with Jacuzzi tubs.
Q) How many total rooms do you offer?
A) 32

Q) Tell us more about your award winning wedding services?
A) We are Arizona's Beautiful and Affordable Wedding Venue. We have hosted over 200 weddings! Our custom reasonable inclusive wedding packages allow couples to relax, enjoy their special day with their friends and family. Our private bridal get ready room for the bride and bridesmaids is conveniently located to everything she needs. Our man cave for the groom and groomsmen is a fun, relaxing hang out area while awaiting the start of the ceremony.
Q) What other services/accommodations do you offer?
A) We have a pool with a jacuzzi, beautiful outdoor spaces with BBQ's, a mini putting green and wonderful walking paths around our property.
Q) What is your next big project,
if you can share?
A) Not ready to share...Carl is always changing his mind!
Q) What advice would you give to other small business owners looking to expand their business?
A) Consider your customer's needs. What can you additionally provide to them to make their experience with you awesome so that they are loyal to you and recommend you.
Q) How do you utilize social media to grow your business?
A) Mostly do Facebook positing of events and scenic pictures
Q) Where do you spend your down time away from the boutique resort?
A) We have to do a lot of shopping in the valley, so we bought a "day off" house in Gilbert, where we can spend the night.
Carl and Rebecca have dedicated their effort, passion, and hearts into this property and this community. Growing from 5 rooms to over 30, they have transformed this once isolated home into a boutique resort, like no other in Arizona.
Whether you are booking your staycation or looking for that perfect location for a long weekend, make your reservations today! Searching for that perfect venue to hold that unforgettable wedding? Visit their website at www.dreammanorinn.com or call 928-425-2754. Be sure to follow them on Facebook to follow future projects and of course, their great sunsets!
Special thanks go to for participating in this Blog interview and for providing pictures of this stunning property.
Be Sure to Check out
Dream Manor Inn Website and Dream Manor Inn Facebook Page
for updated news, deals and events!
Are you thinking of BUYING or SELLING a home? Contact ME, Adrea France (480-399-1585) today to discuss the programs offered by our team! Our Team proudly serves the State of Arizona! As Alway, we appreciate your referrals of friends and family!
#dmiweddings #dmisunsets #dmiviews #dmiresort #dmiglobeaz #gilacounty #pinalcounty #maricopacounty #eastvalley #arizona #realestatedevelopment #housing #copper #coppercorridor #smalltown #smalltownAZ #realestate #AZRealtor #affordableliving #exploreAZ #rural #ruralbychoice #ruralbydesign #shoplocal #arizonadestination #foodie #touristlocation #community #AZadventure #affordablerealestate #residential #commercial #smallbusiness #businessesinsmalltownAZ #DevelopRural #DreamBIGinSmallTowns #momandpopshops #entrepeneur #AZStaycation #AZWeddingDestinations
.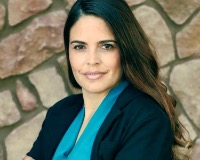 Author:
Adrea A France
Phone:
480-399-1585
Dated:
June 27th 2020
Views:
1,838
About Adrea: Adrea France brings more than 20 years of Real Estate experience to the table. In that span of time,...