Old Town Cookies Made From Scratch In Globe AZ
Custom sugar cookie sets have become traditions for families looking for that special addition to birthdays, anniversaries, baby showers, holidays, and more!
Finding that right baker who uses family recipes, quality ingredients and elaborate designs can be hard to find in the big city; but not here in #GlobeAZ!
Old Town Cookies in Globe has quickly become the go-to local business for delicious, made-from-scratch sugar cookies.
We recently caught up with owner Shealene Loya to learn more about this up and coming #LocalBusiness!
Q) Can you tell us a little bit about Old Town Cookies and how you started the business? What made you want to bake and design cookies?
A) Old Town Cookies is a home based cookie business located in Globe, AZ. The adventure began with small steps in making cookies for family and as time went on, I decided to open it up to the public and see where it might lead. With support from my family and the community, this adventure led to my vision of Old Town Cookies.
Q) What types of cookies and designs do you offer, and which are your favorite to do?
A) I offer sugar cookies that I make from scratch using my personal recipe. I always try to meet my customer's design needs as best I can, whatever they might be.
My favorite designs to do are baby shower sets.
Q) What is the best way for someone to order cookies from you?
A) Online through Facebook, Instagram or through my website,
Q) How far in advance do I need to place my order?
A) I usually ask for a 3-4 week notice in order to make sure I get all the cutters and supplies needed for the order. However, I book up rather quickly so the sooner the better!
Please check out my current availability for 2020 at https://www.oldtowncookies.com/availability
Q) Where do you see Old Town Cookies a year from now?
A) I hope to continue to be a small part of the community's celebrations. I also have other business adventures that I am working on that branch from Old Town Cookies.
Q) What's your personal motto/mantra?
A) Life's too short, take the leap.
Q) What has been the highlight of 2020 for you?
A) Through COVID-19 my customers have continued to support my business and I am very grateful for their continued support. It means everything to me!
Q) What is something you would like the community to know about Old Town Cookies?
A) Old Town Cookies is possible because of your support! Thank you for allowing me to be a part of your celebrations. At the end of the day, my hope is that my creations have added something special to my customer's celebrations.
Visit www.oldtowncookies.com and visit their Facebook today to place an order, check out designs, and confirm availability. With endless possibilities, Old Town Cookies will be sure to create a sugar cookie set that will be remembered by friends and family for years to come!
Special thanks to owner Shealene Loya for participating in this Blog interview and for providing pictures of her incredible cookies!
Our Team of Real Estate Professionals are committed to supporting small businesses in the area!
Are you thinking of BUYING or SELLING a home?
Contact ME today to discuss the programs offered by our team!
Our team proudly serves clients in the State of Arizona!
As always, we appreciate your referrals of friends and family!
#gilacounty #oldtowncookies #foodie #arizona #realestatedevelopment #housing #coppercorridor #smalltown #smalltownAZ #realestate #AZRealtor #affordableliving #exploreAZ #rural #ruralbychoice #ruralbydesign #shoplocal #arizonadestination #touristlocation #community #AZadventure #affordablerealestate #residential #commercial #smallbusiness #businessesinsmalltownAZ #momandpopshopsAZ #entrepreneur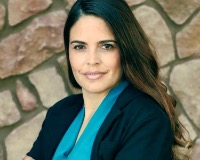 Author:
Adrea A France
Phone:
480-399-1585
Dated:
September 15th 2020
Views:
1,286
About Adrea: Adrea France brings more than 20 years of Real Estate experience to the table. In that span of time,...