Woolfs Wonderful Premium Ice Cream In Globe AZ
Past features in our #GlobeMiami Blog series have included local restaurants, attractions, events, and small businesses. Some of the most exciting and unique ventures are happening behind the scenes, or in this case, downstairs from where many local folks saw famous local dentist Dr. James Woolf!
Dr. Woolf is known by most people as a great dentist (now retired), a community advocate, and an even better friend. What you didn't know is the amazing small business being churned right here in Globe-Miami!
We recently caught up with Dr. Woolf to learn more about Woolf's Premium Ice Cream, where it all began, and what sets his flavors apart from others!
Q) How did you get where you are today, start making and selling ice cream?
A) I started making homemade ice cream in the 1980's for my family. In 1995, when I served as clergy in my church, I wanted to encourage the adult leaders to attend leadership meetings. Along with many eager helpers and tasters, I began providing homemade ice cream after our meetings. This proved to be a big success and increased our attendance at leadership meetings.
Later, I began making and selling my ice cream to raise needed funds for the Boy Scouts of America and our Young Women's organization at church. Over the years, I have perfected my recipes and began selling my ice cream to friends and extended family. I call my creations, "Woolf's Wonderful Premium Ice Cream."
Q) What is your most popular flavor you make and why?
A) That is a good question! The most popular flavor is the flavor YOU LOVE! In 2019, as a test to see which flavors were the most popular, I made 50 different flavors. That was a lot of work! As a result, I narrowed my list of favorites down to 28 different flavors with special seasonal flavors offered throughout the year. Currently, my best-selling flavors are: Pralines & Cream, Butter Pecan, Decadent Dark Chocolate, Death by Chocolate, Rock Road (with pecans), Baseball Nut, Black-Raspberry Chocolate Chip, Very Berry Strawberry, Luscious Lemon, Pecan Joy, Vanilla Bean.
Each of my other flavors are just as superb because I use only the highest quality ingredients. This is what sets my ice cream apart from others. My recipes include:
pasteurized whole eggs, cane sugar, fresh heavy whipping cream, evaporated milk, the best fruit, Cook's vanilla bean, Valrhona Cocoa, Peter's Burgundy Chocolate, and the best nuts.
Q) Where do you get the ideas for all your flavors?
A) Most of the flavors are suggested by our ice cream fans. Those suggestions are then modified to meet my Woolf's Ice Cream requirements and standards. After developing a new flavor, my wife and I must LOVE it and then our children, grandchildren and friends must approve!
Q) Where did you learn to make ice cream and what inspired you to share it with the community.
A) I learned to love homemade ice cream by watching my mother, Wanda Woolf, make delicious ice cream for our family. That is one of my favorite childhood memories. I can still recall the delicious taste and texture of her strawberry-cherry-nut-pineapple ice cream. It was awesome!
Q) Why do you like living in the Globe/Miami area and what is your favorite part about living in a small town?
A) My favorite part of living in our small community is getting to know and serve the wonderful people. Over the 30 plus years that I have lived here, I have enjoyed serving in community and church youth programs, being a member of Rotary and serving in the Boy Scouts of America. I have also served as clergy in my church which allowed me to get to know many good people in the Globe, Miami, Superior, Kearney and San Carlos communities.
Q) What is your favorite place to eat in the Globe/Miami area?
Here are a few of my favorites: Guayo's El Rey, La Cocina de Casillas aka -Burger House, Dick's Chicken, J & R's El Rey, Jade Grill (Superior), La Casita!
To check out Dr. Woolf's variety of flavors or to place an order, visit his Facebook page "Woolf's Wonderful Premium Ice Cream", call or text at 480-964-7255, or email jameslwoolfdds@aol.com. Be sure to specify how many pints you want, which flavors, and a phone number to be reached at. Pints are $7 each and are available for delivery in Globe-Miami, Mesa and Gilbert when you buy 4 or more pints!
Thank you, Dr. James Woolf, for participating in this Blog interview and for sharing your story!
Our Team of Real Estate Professionals are committed to supporting small businesses in the area!
Are you thinking of BUYING or SELLING a home?
Contact ME today to discuss the programs offered by our team!
(Adrea France-Phone 480.399.1585)
Our team proudly serves clients in the State of Arizona!
As always, we appreciate your referrals of friends and family!
#icecream #gilacounty #arizona #realestatedevelopment #housing #coppercorridor #smalltown #smalltownAZ #realestate #AZRealtor #affordableliving #exploreAZ #globemiami #rural #ruralbychoice #ruralbydesign #shoplocal #artist #artisttown #getoutdoors #azdestination #arizonadestination #touristlocation #community #affordablerealestate #residential #commercial #smallbusiness #businessesinsmalltownAZ #momandpopshopsAZ #entrepreneur #foodie #goglobemiami @GOGlobeMiami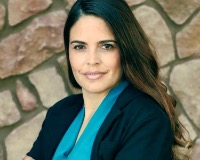 Author:
Adrea A France
Phone:
480-399-1585
Dated:
October 16th 2020
Views:
658
About Adrea: Adrea France brings more than 20 years of Real Estate experience to the table. In that span of time,...