Ellison Family Farm Is A Home Grown Family Tradition In Globe Miami AZ
The sense of community is strong in Globe-Miami; most long-time residents will say stronger here than anywhere they have lived or traveled. The evidence is right here in our #SmallBiz Blog Series. Over these last few months, our blogs have captured the dreams, passions, and hard work of many local families and entrepreneurs. We have learned about so many small businesses, some that have reached 50-year milestones to ones that just opened their doors last month. Our latest Blog took us out to the Ellison Family Farm and Ranch, as we met with Aimee Mundy Ellison to learn more her family's history in the business and in the community.

Q) How long have you been running the Ellison Family Farm and what made you get into this business?
A) Both of our families began ranching in Arizona in the late 1800s (and long before that in Texas and New Mexico) so it just seemed like the natural thing to do. Our kids and grandkids LOVE helping us take care of our little farm, so that makes it a true family affair. In 2015, we added pigs and laying hens because we like bacon and eggs; but quickly branched out to breeding our own animals, raising broiler chickens and recently added pack goats that we will be breeding and selling in a couple of years.

Q) What types of services or products do you offer?
A) We sell beef, pork, eggs and will have chicken in November. We also sell laying hens for those who want their own hens at home and piglets for 4Hers or others to raise.
Q) Can you give us a glimpse into what a day on the farm may look like for you?
A) As my husband and I both work full time jobs at the mines and own another #SmallBiz, our day starts early and ends late, but we wouldn't have it any other way. Morning feeding starts before 5am. All the animals are fed and watered, as well as the feed we grow for our chickens. In the evening we feed again, but spend more time with our animals, collecting eggs, moving them inside their pens or taking the goats or horse out for some exercise. The weekends are when the real work happens. Building pens, giving vaccinations, artificially breeding, fixing water tanks, driving across country to look at or purchase replacement animals; then things get super hectic when our sows have all their baby piglets. Lots of late nights and bottle-fed pigs around!



Q) Why is buying meat from a local farmer beneficial to the community?
A) Besides supporting local farmers and ranchers, keeping them employed, and stimulating the local economy, local meats and produce are often more flavorful and higher quality than factory-farmed. You can also meet the farmer, rancher and butcher and ask them questions about the methods they use to grow, raise and prepare your food. Buying locally can also cut transportation costs and reduce food waste.

Q) What is the best way for someone to place an order with the farm?
A) We take orders by phone call, text, email and through our Facebook page - or someone can stop by the Farm Bureau office in Miami to purchase eggs or inquire more about what animals are available at this time.

Q) Where do you see the Ellison Family Farm a year from now?
A) We have begun expanding our business to a larger piece of property to accommodate the growing demand for our beef and pork and hopefully will one day be able to offer individuals cuts of meat to our community members who cannot purchase a whole or half animal all at once.

Q) What is your favorite thing about the Globe-Miami Community?
A) Eight generations of my family have lived in Arizona and the past six generations in Globe- Miami. I have traveled the world and wouldn't want to live anyplace else. This is our home, our parents live here, our kids live here, our friends live here and even though many believe that a small-town means living under a microscope or not having access to what they need... I feel quite the opposite. The sense of community is strong in Globe-Miami, we care about one another, we know who to call when we need a recommendation or a favor and there are tons of opportunities to become involved in bettering our small town.
Check out Ellison Family Farm & Ranch on Facebook to learn more about the family business and to place an order. You can also stop by the Farm Bureau office on Live Oak Street in #MiamiAZ or call (928) 473-1234. Shout out to Aimee Mundy Ellison for participating in this Blog and for providing pictures of the farm!
Our Team of Real Estate Professionals are committed to supporting small businesses in the area!
Are you thinking of BUYING or SELLING a home?
Contact ME today to discuss the programs offered by our team!
(Adrea France-Phone 480.399.1585)
Our team proudly serves clients in the State of Arizona!
As always, we appreciate your referrals of friends and family!
#gilacounty #EllisonFamilyFarmandRanch #RanchAZ #RanchLife #Homegrown #foodie #organic #wholesale #farmtotable #arizona #realestatedevelopment #housing #coppercorridor #smalltown #smalltownAZ #realestate #AZRealtor #affordableliving #exploreAZ #globemiami #rural #ruralbychoice #ruralbydesign #shoplocal #arizonadestination #touristlocation #discovergilacounty#ruralaz #ruralentrepreneurs #miamiaz #visitmiamiaz #visitgilacounty #downtownmiamiaz #historicmiamiaz #historicglobemiami #coppercorridor #historicminingtowns #community #artist #artisttown #affordablerealestate #residential #commercial #smallbusiness #businessesinsmalltownAZ #momandpopshopsAZ #entrepreneur #foodie #goglobemiami @GOGlobeMiami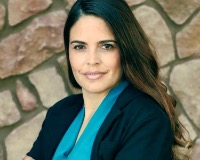 Author:
Adrea A France
Phone:
480-399-1585
Dated:
November 2nd 2020
Views:
451
About Adrea: Adrea France brings more than 20 years of Real Estate experience to the table. In that span of time,...