The Bladed Broad Hobby Turned Small Business Success
Small towns are home to some of the biggest entrepreneurs; with passion for their products and love for their community. Hidden amid all the up-and-coming small business owners in #GlobeMiami is Kimberly Mitchell; a knife thrower, knife lover, knife whittler, knife collector, knife photographer, knife model and recently, knife maker!

We recently caught up with Kimberly to learn more about #TheBladedBroad, her love of everything knifes, her experiences, and her future plans.
Q) Can you tell us a little bit about your business and how you learned this skill?
A) The "Bladed Broad" started out merely as a YouTube/social media personality back in 2015. I was only throwing knives for fun back then and creating video content to promote knives/knife makers from all over the world. I also started competing in knife and tomahawk throwing competitions back in 2018. This inspired me to learn how to build my own targets essentially, which also lead me to a whole other world- woodworking.

As time went on, my interest in making knives and other "bladed" items, such as knife/tomahawk necklaces and earrings, began to grow. I started experimenting by making tiny knife pendants and selling them on my pages. As the demand grew, so did my creative interests/skills. I researched a lot of tutorials on jewelry making and woodworking techniques. I also spent a lot of time studying different knife types, knife makers, and watching tutorials on how to make knives. Additionally, my husband used to make knives back in 2011, so he also played a large part in sparking that interest.

However, it wasn't until this year, 2020, where I made my first real knife. It was a huge learning experience for me and I still feel like I have so much to learn. That being said, it's hard for me to even call myself a "knife maker" because I am so new to the craft. But I hope to change all that in the coming year.

Q) How long does it take you to make a knife from start to finish?
A) At this time I would say anywhere from 3-4 weeks, it's such an art and I'm constantly learning so much.

Q) When purchasing a custom knife, what are some things a buyer should consider?
A) A few things to consider would be

-What type of steel the knife is made with.
-What their primary use for the knife is. (General use/EDC, hunting, etc.)
-Length and weight
-Handle material
Q) What type of leatherwork do you do and what made you want to start that?
A) I make a lot of custom leather jewelry and hair pins mostly. I have also made a few small knife sheaths in the past. Working with leather just sort of happened for me. I had a box out in my workshop full of leather strips/leather working tools that my husband used to use when he made knives. So, one day I pulled it all out and just started creating things!

Q) Are there certain pieces that you enjoy making more than others? If so, what is it and why?
A) To be honest, I love them all the same. I make so many different things and at different times. One week it's wooden crosses, another week it's flints (AKA fire starters); another week it's jewelry, or knives...it's always something new. It's also never mundane and there is always something going on in my shop. I love to create things in general, so anything I get a chance make is very special to me. Each piece is different/unique and has its own personality, which I love!



Q) Where can people purchase your pieces in the Globe-Miami area?
A) Some of my work is featured at The Knotty Fox Workshop in downtown Globe.
But most of my work is available on my "The Bladed Broad" Facebook and Instagram pages. People are also able to email me at thebladedbroad@gmail.com with questions and/or order requests.

Q) What is your absolute favorite thing about what you do and why?
A) That I get to take all the hobbies I love and combine them into one. Knives, photography, woodworking, leather work, and even writing - there isn't one of them I don't do daily. I am constantly creating so there is never any down time, and I wouldn't have it any other way
Be sure to check out "The Bladed Broad" on Facebook, Instagram, and at the Knotty Fox in Downtown Globe, located at the historic Cobre Valley Center for the Arts.
Thank you to Kimberly Mitchell for participating in this latest Blog and for providing pictures of her #HobbyTurnedSmallBusiness!
Our Team of Real Estate Professionals are committed to
supporting small businesses in the area!
Are you thinking of BUYING or SELLING a home?
Contact ME today to discuss the programs offered by our team!
(Adrea France-Phone 480.399.1585)
Our team proudly serves clients in the State of Arizona!
As always, we appreciate your referrals of friends and family!
#globe #miami #globemiami #artsy #create #smallbusiness #arizona #visitglobe #visitmiami #realestatedevelopment #housing #coppercorridor #smalltown #smalltownAZ #realestate #AZRealtor #affordableliving #exploreAZ #rural #ruralbychoice #ruralbydesign #shoplocal #artist #artisttown #getoutdoors #azdestination #arizonadestination #touristlocation #community #affordablerealestate #residential #commercial #smallbusiness #businessesinsmalltownAZ #momandpopshopsAZ #entrepreneur #foodie #GlobeMiamiCommunity @GoGlobeMiami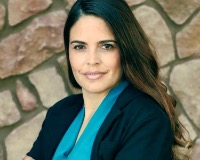 Author:
Adrea A France
Phone:
480-399-1585
Dated:
November 11th 2020
Views:
1,021
About Adrea: Adrea France brings more than 20 years of Real Estate experience to the table. In that span of time,...