Turn The Page Is Bringing Vintage And Western Back To Downtown Globe
Small town America is what keeps this Country moving forward. Hard working families, small businesses, community spirit, proud history; all are vital to our economic growth and cultural preservation. All of those, are found right here in #Globe-Miami AZ!

With our bustling Main Streets, energized entrepreneurs, and a work ethic you can't find elsewhere, our local community and its residents make Globe-Miami what it is today. Cindy Phillips, owner of #TurnthePage in Downtown Globe, is no exception.
Cindy brings her passion for quality products, top-notch customer service, and strong loyalty to the historic Cobre Valley Center for the Arts in Downtown Globe. Located on the ground floor next to the Knotty Fox, Turn the Page offers new western clothing, with brands including Wrangler, Scully, Frontier Classic and Wah Maker. Add in an array of youth items and women's boutique western wear, Cindy brings an inventory that competes with any chain retailer in the valley. Add in her premier customer service, there is no reason to drive out of town!
We recently caught up with Cindy to learn more about her new location and her love for Globe-Miami.
Q) Can you tell us a little bit about why you wanted to open shop in Downtown Globe?
A) I am from a small town down in southeastern Arizona and I love the small-town vibe. Apache Lake was my Dad's favorite place to fish so I'm familiar with the area.

Q) Can you tell us about your new location?
A) As they say, when one door closes another opens; and the Cobre Valley Center for the Arts reached out to me for a great space for the shop. We feel that we make a nice blend with my western wear and hand-crafted items from local artists.
Q) Why is shopping and supporting local business important to you?
A) Shopping local is very important; it generates revenue that improves our town and keeps small businesses that provide specialty services alive. Nothing online brings your customer service like a small business!
Q) Is all your apparel vintage or do you have modern pieces available?
A) I carry Wrangler for men, women and kids, Scully rockabilly western and Frontier Classics, as well some ladies' western boutique; all new pieces. My vintage clothing only comes out for special occasions now.
Q) What is your favorite thing about what you do?
A) Definitely getting to meet the people in my community. I have folks that come as far as Tucson, New Mexico and the valley to visit me and pick out specialty pieces you can't get at big box stores. Not to mention my wonderful locals; I custom order Wranglers so they can get the sizes they need!
Q) Where do you see Turn the Page Vintage and Western Apparel a year from now?
A) I see Turn the Page providing a much-needed service, especially to the men and kids of our community, as other local shopping options are limited. I carry infant up to size 16 for the kids, as well as up to 4x in both men and women.
Q) What is your favorite thing about the Globe-Miami Community?
A) Absolutely, my favorite thing is the support this community gives me. When word got out that I had to move, people came out of the woodwork to offer to help pack, to help move, and suggested locations that might be available; it was so heartwarming. This is my forever home!
Be sure to check out Cindy's new location at the Cobre Valley Center for the Arts, 101. N Broad St. and follow Turn the Page on Facebook for upcoming specials, new inventory, and community events.
Thank you to Cindy for participating in this Blog and for providing pictures of your #SmallBusiness!
You are invited to an upcoming Book Signing at #turnthepagevintage&westernapparel! Check out FACEBOOK For the update!
Our Team of Real Estate Professionals are committed to
supporting small businesses in the area!
Are you thinking of BUYING or SELLING a home?
Contact ME today to discuss the programs offered by our team!
(Adrea France-Phone 480.399.1585)
Our team proudly serves clients in the State of Arizona!
As always, we appreciate your referrals of friends and family!
#globe #miami #globemiami #vintage #western #turnthepage #turnthepagevintage&westernapparel #smallbusiness #arizona #visitglobe #visitmiami #realestatedevelopment #housing #coppercorridor #smalltown #smalltownAZ #realestate #AZRealtor #affordableliving #exploreAZ #rural #ruralbychoice #ruralbydesign #shoplocal #artist #artisttown #getoutdoors #azdestination #arizonadestination #touristlocation #community #affordablerealestate #residential #commercial #smallbusiness #businessesinsmalltownAZ #momandpopshopsAZ #entrepreneur #foodie #GlobeMiamiCommunity @GoGlobeMiami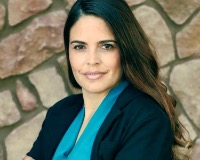 Author:
Adrea A France
Phone:
480-399-1585
Dated:
November 23rd 2020
Views:
307
About Adrea: Adrea France brings more than 20 years of Real Estate experience to the table. In that span of time,...