December 2020 Real Estate Market Update In The Small Towns Of Globe Miami AZ
Are you thinking of BUYING or SELLING a home?
Contact ME today to discuss the programs offered by our team!
(Adrea France-Phone 480.399.1585)
Our team proudly serves clients in the State of Arizona!
As always, we appreciate your referrals of friends and family!
Our Team of Real Estate Professionals are committed to supporting small businesses in the area!
#globe #miami #globemiami #community #family #bethelight #smallbusiness #arizona #visitglobe #visitmiami #realestatedevelopment #housing #coppercorridor #smalltown #smalltownAZ #realestate #AZRealtor #affordableliving #exploreAZ #foodie #authentic #rural #ruralbychoice #ruralbydesign #shoplocal #artist #artisttown #getoutdoors #azdestination #arizonadestination #touristlocation #azcommunity #affordablerealestate #residential #commercial #smallbusinessusa #businessesinsmalltownAZ #momandpopshopsAZ #entrepreneurs #GlobeMiamiCommunity @GoGlobeMiami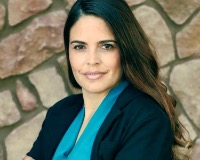 Author:
Adrea A France
Phone:
480-399-1585
Dated:
January 3rd 2021
Views:
156
About Adrea: Adrea France brings more than 20 years of Real Estate experience to the table. In that span of time,...