Small Business Success With Furbabies At Copper Paws Grooming In Globe Miami AZ
In 2020, our #SmallBiz Blog Series captured the hearts of Globe-Miami community and visitors, with countless stories of small business success, community pride, and personal growth! From bed and breakfasts turned boutique resorts, family legacy restaurants, essential community services, and dreams turned small businesses, the list goes on! Our community has rallied through the COVID-19 pandemic to support each other, lean on each other, and pivot in our new economy.
Our #SmallBiz Blog series continues in 2021 as we look to uncover some of the amazing talent, e-commerce opportunities, and community assets.
We recently caught up with Tara Hawkins, owner and operator of Copper Paws Grooming, to learn more about her passion for our small community, her children, and of course, her dogs!
Q) How long have you owned and operated Copper Paws Grooming?
A) I have been in business for over 2 years.
Q) What services do you offer and what is your price range?
A) I offer dog grooming services, from nail trims to full haircuts, on any dogs, shape or size! My price range varies depending on size and service. Nail trims are $7 -$15. Baths start at $20 and can go up to $75. Full haircuts start at $35 and can go up to $85. All bath and haircut services include ear cleaning and plucking, nail trimming, ground smooth, a bath, and a brush out.
Q) What made you want to set your business roots in the Globe-Miami area?
A) I was born and raised here, most of my family lives here. I was so tired of the city and working for a corporate company. What better place to make a name for myself than in my hometown?!
Q) What's your favorite part of running your small business?
A) My favorite part are the connections I've made with my clients, both furry and human! They become part of my family. I love the fact that my kids get to see mommy succeed!
Q) What's your personal motto/mantra?
A) I have a couple: "It's never just a dog!", they are family and are loving and caring just like people. "Humanity or Vanity", which in the grooming world means I can't/won't undo severe matting for the sake of look. It's always safer and healthier for a dog and I both, to just shave the coat short and start fresh!
Q) Where do you see Copper Paws Grooming a year from now?
A) I see myself on the same path I am now. Making dogs look and feel great! Loving them as much as I can while they are in my care!
Q) What's your favorite thing about what you do?
A) Building a trusting relationship with my clients! Watching a dog go from being timid, shy and insecure when they first walk into my shop to losing their minds with excitement once they see me and know they are there for a Spaw Day!
Q) What's your favorite thing about Globe-Miami?
A) I love that my kids get to grow up in my small hometown. The community events (which I miss!) and the bond that this town has!
For appointments, call Copper Paws Grooming at (480) 255-8313 or follow them on Facebook for photos and inspiration! Many thanks go out to Tara Hawkins for participating in our first Blogs of 2021!
For your other community needs, be sure to check out our new community website, www.globemiamicommunity.com! This new local asset is a great tool to showcase our community and bounce users back to the social media accounts of our local businesses. The best thing, this site is free for local #SmallBiz to join and build their profile. Check it out today!

Our Team of Real Estate Professionals are committed to supporting small businesses in the area!
Are you thinking of BUYING or SELLING a home?
Contact ME today to discuss the programs offered by our team!
(Adrea France-Phone 480.399.1585)
Our team proudly serves clients in the State of Arizona!
As always, we appreciate your referrals of friends and family!
#globe #miami #globemiami #community #furbaby #family #copperpawsgrooming #smallbusiness #arizona #visitglobe #visitmiami #realestatedevelopment #housing #coppercorridor #smalltown #smalltownAZ #realestate #AZRealtor #affordableliving #exploreeAZ #foodie #authentic #rural #ruralbychoice #ruralbydesign #shoplocal #artist #artisttown #getoutdoors #azdestination #arizonadestination #touristlocation #azcommunity #affordablerealestate #residential #commercial #smallbusinessusa #businessesinsmalltownAZ #momandpopshopsAZ #entrepreneursareborn #ecommerce #giveback #makeanimpact
#GlobeMiamiCommunity @GoGlobeMiami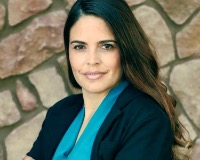 Author:
Adrea A France
Phone:
480-399-1585
Dated:
February 16th 2021
Views:
348
About Adrea: Adrea France brings more than 20 years of Real Estate experience to the table. In that span of time,...