Elizabeth Eaton Retired And Living Her Dream As Small Town AZ Local Photographer
Globe-Miami is known for our historic buildings, walkable downtowns, perfect weather, and friendly neighbors. Tourists come to the area and locals set their roots to enjoy these daily amenities, with countless opportunities to enjoy special events, get your favorite meal, and capture the beauty that is the Cobre Valley.
Whether or not you're eating at your favorite restaurant, working at your boutique downtown, or meeting a group of friends at the local Elks Club; you have most likely run into local and passionate photographer Elizabeth Eaton!
Elizabeth can be found strolling the streets of Miami and Globe on a daily basis, showcasing her favorite breakfast at the #CopperHen; saying hi to JohnyD at #DominionCuttingCompany; or stopping for a sweet treat at #VidaECaffe. You know you are in good company when Elizabeth is around, as she always makes an effort to highlight our community, with her camera and a big smile!
We recently caught up with Elizabeth to learn more about her passion and her love for Globe-Miami!
Q) Elizabeth, tell us more about how you got into photography, both as a hoppy and a profession?
A) I have been very interested in photography since my 20's. It wasn't until my retirement from my teaching career that I devoted my days and times to it. It is my passion; it isn't a profession for me. I do it because I so enjoy it! I dearly love my home of Globe-Miami and recording the beauty, the history, and my daily food!
Q) Did you have a prior career path, before you found your passion in photography?

A) I was an elementary teacher, most of my career was spent teaching the San Carlos Apache. I loved it from the day I walked into the classroom.
Q) What brought you to Globe-Miami?
A) I moved to Globe-Miami over 30 years ago. I found this wonderful place after living in Mexico for several months. I and a friend traveled all over that beautiful and amazing country and worked at an art school in San Miguel de Allende. I came up here to Arizona and have been here ever since.
Q) What inspires you when you are out walking around town and taking photographs?
A) My community that I dearly love is my main inspiration! Wonderful, open, accepting people. Events galore. I love the history, the stories, the downtown buildings. I love it all! There is always something to photograph! I love old buildings, old windows, and places full of neglect; they make great photos, especially with the use of light and shadow.
Q) Where is your favorite location in Arizona to spend a day with your camera?
A) Globe-Miami is my favorite place in the world to photograph; never boring! Great neighborhoods! Great people who don't mind me taking their photo. Historic buildings! It's full of stories!
Q) What is your favorite historic building in Globe-Miami?
A) My favorite historic building in Miami is Our Lady of the Blessed Sacrament Catholic Church on Sullivan Street. My favorite building in Globe is the architecturally detailed building on Broad Street, where the Dominion Cutting Co. is located.
Q) If you had to pick your ideal weather for taking photos, what would it be?
A) I love a sky of blue with interesting clouds, of all shapes to photograph. It just might be my favorite subject and weather, with great light and shadow.
Q) Do you have any photography exhibits planned for Globe-Miami?
A) I have an exhibit in April at the Cobre Valley Center for the Arts; portraits of local faces, mostly men.
Q) If someone wants to purchase prints, how would they best contact you?
A) The best way to contact me regarding purchasing photos or hiring me is at elizabetheaton43@yahoo.com. You can also look me up on my Facebook page!
Q) What is your favorite way to spend your free time in Globe-Miami?
A) My favorite way to spend my time (I'm retired so pretty much all my time is free time!) is driving and walking around my community, looking for things, activities, etc. to photograph. It enriches my day and brings me joy and satisfaction!
Elizabeth's passion and love for Globe-Miami is contagious and you'll be sure to see her out at the next big event, outside the many beautiful buildings, or enjoying a fresh breakfast! Make sure you say hi and share her excitement; oh,and offer to be photographed; it will make her day!
We'd like to thank Elizabeth Eaton for participating in this Blog interview and for providing some of her favorite photographs of Globe Miami!
Please follow Elizabeth Eaton on Facebook and be sure to visit her exhibit coming soon!
Our Team of Real Estate Professionals are committed to supporting small businesses in the area!
Are you thinking of BUYING or SELLING a home?
Contact ME today to discuss the programs offered by our team!
(Adrea France-Phone 480.399.1585)
Our team proudly serves clients in the State of Arizona!
As always, we appreciate your referrals of friends and family!
#globe #miami #globemiami #community #family #art #photography #historictowns #smallbusiness #arizona #visitglobe #visitmiami #realestatedevelopment #housing #coppercorridor #smalltown #smalltownAZ #realestate #AZRealtor #affordableliving #exploreeAZ #foodie #authentic #rural #ruralbychoice #ruralbydesign #shoplocal #artist #artisttown #getoutdoors #azdestination #arizonadestination #touristlocation #azcommunity #affordablerealestate #residential #commercial #smallbusinessusa #businessesinsmalltownAZ #momandpopshopsAZ #entrepreneursareborn #retirement #GlobeMiamiCommunity @GoGlobeMiami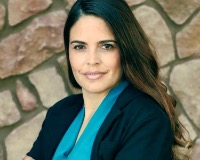 Author:
Adrea A France
Phone:
480-399-1585
Dated:
March 14th 2021
Views:
1,755
About Adrea: Adrea France brings more than 20 years of Real Estate experience to the table. In that span of time,...