GLOBE AZ CITY COUNCIL APPROVES REZONING DESIGNATION ON 27 ACRES
During the month of May 2021: The City of Globe Zoning Commission and Globe City Council met for the Rezoning request on 27 acres located at 510 Lebanon Road in Globe, AZ. Previously zoned with Gila County designation of R1-D10 Single Family Residence the newly annexed property requested R1-6 Single Family Residence zoning with the City of Globe Zoning District. On May 11, 2021, The City of Globe Council unanimously voted to accept the zoning designation into the Globe City limits as R1-6 Single Family Residence. The total project site is approximately 29 acres and a BIG Thank You goes to The City of Globe and TallyHo Engineering for this project's zoning success. We look forward to working on the next steps to ensure this project continues moving along!
Stay Tuned for future updates here!
You may read past blogs about this subject by clicking on the below blogs:


You may watch past and future City of Globe Council Meetings by clicking on the below link picture to subscribe to their YouTube Channel.
Are you thinking of BUYING or SELLING a home? Contact ME today to discuss the programs offered by our team!
Our team proudly serves the state of Arizona!
As always, we appreciate your referrals of friends and family!
#gilacounty #pinalcounty #maricopacounty #eastvalley #arizona #realestatedevelopment #housing #copper #coppercorridor #smalltown #smalltownAZ #realestate #AZRealtor #affordableliving #exploreAZ #rural #ruralbychoice #ruralbydesign #shoplocal #arizonadestination #foodie #touristlocation #community #AZadventure #affordablerealestate #residential #commercial #smallbusiness #businessesinsmalltownAZ #DevelopRural #DreamBIGinSmallTowns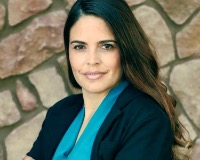 Author:
Adrea A France
Phone:
480-399-1585
Dated:
May 23rd 2021
Views:
1,411
About Adrea: Adrea France brings more than 20 years of Real Estate experience to the table. In that span of time,...