Salinas Smoke Street In Globe Miami AZ Is A New Sizzling Biz
Small businesses are the backbone of #RuralCommunities; and with small towns facing the impacts of a year-long global pandemic, there's never been a better time to support local entrepreneurs. We caught up with the owner of Salina's Smoke Street, David Salinas III, who recently embarked on a new business, his dream. The Salina's Smoke Street mobile food truck was created in 2020 and hit the ground running, with tons of community support, and even better BBQ!
Q) Tell us about your dream to open and operate Salina's Smoke Street?
A) It's always been a passion of mine to cook and create new dishes, inspired from what I grew up eating as a kid. My dream was to create food inspired from my family's recipes with a little twist. The style of TexMex food where I come from is different from what people are used to here, so to bring that here and see people give our food high praise makes it worth it.
Q) What has been the biggest challenge in starting up a small business, especially during a pandemic?
A) Prior to the pandemic, my first dream was to have a restaurant, but as the pandemic hit, we pivoted to being mobile and outdoors during this time of uncertainty. We didn't really have struggles due to the pandemic, but more so how many different hats you wear even with our small mobile business. I grew up in restaurants and was in the business for over 10 years but always assumed one role; that has been the biggest challenge.
Q) What inspired the name Salina's Smoke Street?
A) As far as what inspired the name, we went back and forth bouncing names off one another and with family. We didn't want your typical BBQ name, we wanted something unique. I spoke to a cousin of mine and he basically said we take so much pride in who we are and our last name; you must use that in the name for the business. Salinas's Smoke Street was born; it was our last name, we focus on smoked meats and we bring it to the streets!
Q) What menu items do you currently offer and what is your favorite style of BBQ?
A) The meats we mainly focus on are Tri-Tip, Brisket, Pulled Pork, and Ribs. With our usual suspects of sides being Smoke Street corn, Mexican style pinto beans, homemade potato salad, smoked mac and cheese, and a cowboy slaw. My favorite style of BBQ is definitely Tex-Mex. Simple Texas BBQ, salt and heavy pepper, mixed with Mexican flavor. Exactly what I grew up eating as a kid!
Q) Where can the community find Salina's Smoke Street to support and enjoy?
A) You can find us mainly in Globe, Miami, and San Carlos. Although we are not doing the trailer full time yet, you can follow us on social media, Facebook and Instagram, to see our next event or pop up!
Q) Can you give a sneak peek to your next secret menu offering?
A) As far as our next secret menu offering, that's hard; I have many ideas! The one I've been wanting to try next will involve Frito's, some undisclosed toppings and smoked meats. Loaded Smoke Street nachos are also on the list; along with loaded spuds!
Q) What advice do you have for someone just starting out in the food truck industry?
A) Do your research and find a reputable builder. Make sure you plan your trailer or truck very specifically to your needs and what kind of food you will be serving; and be ready to wear many hats. The upgrades can be endless to make your job easier on the truck, so plan for extra funds after the initial build of the truck or trailer. And you can't do this by yourself; you need a good support team behind you. Keep your menu simple and consistency is key!
Q) Where do you see Salina's Smoke Street a year from now?
A) In a year from now, I hope you see us running our trailer full time. And maybe if we are successful enough with the trailer, I can convince my wife to let me open a restaurant!
Q) What is your favorite restaurant in the Globe-Miami area, aside from Salina's Smoke Street of course?
A) The place that we most frequent would probably be El Ranchito; good, consistent food every time and the best bowl of menudo in town! There are so many great restaurants to choose from in Globe-Miami!
Q) Do you have anything else you'd like to share about your homemade BBQ with the Globe-Miami community?
A) We are from the central valley in California where cookouts and family gatherings are a way of life. Between my dad's BBQ, mom who ran a Mexican restaurant for 25 years and my grandmother's cooking, there is no food I prefer more. I'm trying to bring some of the cooking from back home, here to Globe-Miami, with my little twist on it. I hope you enjoy our BBQ that comes from our backyard to yours!
Be sure to check out Salina's Smoke Street on both Facebook and Instagram for mouth-watering photos and upcoming events! You'll be sure to see the Smoke Street crew at an upcoming event soon in Globe-Miami!
For more information on upcoming events in Globe-Miami, as well everything else the community has to offer, visit www.globemiamicommunity.com
Our Team of Real Estate Professionals are committed to supporting small businesses in the area!
Are you thinking of BUYING or SELLING a home?
Contact ME today to discuss the programs offered by our team!
(Adrea France-Phone 480.399.1585)
Our team proudly serves clients in the State of Arizona!
As always, we appreciate your referrals of friends and family!
#globe #miami #globemiami #community #family #foodie #BBQ #GlobeAZ #MiamiAZ #FoodTruck #historictowns #smallbusiness #arizona #visitglobe #visitmiami #realestatedevelopment #housing #coppercorridor #smalltown #smalltownAZ #realestate #AZRealtor #affordableliving #exploreeAZ #authentic #rural #ruralbychoice #ruralbydesign #shoplocal #artist #artisttown #getoutdoors #azdestination #arizonadestination #touristlocation #azcommunity #affordablerealestate #residential #commercial #smallbusinessusa #businessesinsmalltownAZ #momandpopshopsAZ #entrepreneursareborn #retirement
#GlobeMiamiCommunity @GoGlobeMiami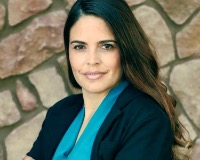 Author:
Adrea A France
Phone:
480-399-1585
Dated:
August 14th 2021
Views:
1,878
About Adrea: Adrea France brings more than 20 years of Real Estate experience to the table. In that span of time,...