A Look Back At My Cross Country Move From Burlington VT To Gilbert AZ
Having been born and raised in Burlington, VT, the decision to permanently move nearly 2,700 miles away from family and friends wasn't easy. There were so many things to consider, plan and emotionally prepare myself for.

First we needed to make sure we made what we thought were necessary improvements to our home, so we could be at the higher end of the spectrum in determining our beginning listing price. After two years of upgrading & improving, our next step was setting up an appointment with an appraiser. We did this in order to help take some of the "guesswork" out of realistically pricing our home for the market. We didn't want to be "one of those sellers" who thought their home commanded a higher selling price, just because we thought our home was awesome (even though it really was!).

With the appraisal finally done and in hand, we then took the next step of "depersonalizing" our home. By this, I mean we rented a storage facility and began packing all of those excess items that were not necessary to remain in our home so as to make it easier for any potential buyers to visualize their own belongings in there without having to "look past" all of our things. It doesn't sound like much, but I found it difficult to pack away those family pictures, collectors items, etc. That one action really made everything "real" for the first time in this process. Ouch, the time to "get real" has arrived. Now comes the time to realistically and emotionally begin to prepare myself.
I made sure to go over every aspect and emotion for all the changes about to take place, and believe me, I did that with a "fine-toothed comb!" If I wasn't going to be brutally honest with myself, then I was going to be doing myself, and myself only, a disservice; I needed to make sure this was truly the right thing to do at this time in my life. I mentally prepared myself for missing my family first, then my friends. Was I going to be okay not being with family during the Fourth of July? What about Christmas and birthdays? No, I was not okay with that, but I was more "not okay" with remaining in a climate that I always said I was never built for, I was programmed for sunshine & warmth. Yep, I can do this!

Move fo
rward ten months. The house in VT has closed, our new home in AZ has closed escrow, and our new life journey has begun! We are now on the road in the middle of January (I said I would never move cross-country in the middle of Winter, ha!)! We were traveling in two cars with six cats (2 in one car, 4 in the other!), a Minature Schnauzer, and a small parrot! Moving cross-country with pets wasn't
nearly as bad, or difficult as we had anticipated! Special kudos go out to the natural calming aids for the felines .. Feliway Spray and Rescue Remedy. In all honesty, the loading/unloading all those crates for 4 nights/5 days was the hardest part! The first hour of every late afternoon's stop consisted of "cat-proofing" the pet friendly hotel rooms as there are so many hiding spots for those little furry babies .. the "spaces" between the mattresses and the wall; squeezing behind dressers to get under the drawers, not in them; getting behind and up into sleeper sofas. Then it was on to setting up the litter boxes, food and water. Once all that was done, it was time to let everyone (well except our feathered friend, Callie who was in her amazing acrylic birdie carrier!) out of their travel crates and settle in for an evening of snuggles and sleep, so we could start all over the next day.
We
made it to Arizona safe and sound, and a day ahead of the movers! This is when the reality of things really hit me... oh my, I need to completely start over, and most importantly (yes, in this order!), I need to find a hair stylist, nail tech, pet sitter, new healthcare professionals, handymen, car mechanic, job, and the list goes on, and on and on .. oy vey! Welcome to the beginning of the rest of your life!

Stay tuned for more on this life-changing journey!
Are you, or someone you know and love, looking to make that cross-country move and need an agent on this end who will truly work for you in a manner you deserve? Contact me today! I always strive for FIVE STAR REVIEWS, nothing less! I appreciate your business, and nothing could ever say "thank you" any better than the referrals of your family and friends! "It's all about doing good things for good people," and at Smart Concept Realty, we're a team that works for and with YOU, providing accountability and results!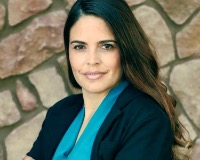 Author:
Adrea A France
Phone:
480-399-1585
Dated:
January 9th 2015
Views:
452
About Adrea: Adrea France brings more than 20 years of Real Estate experience to the table. In that span of time,...