Aug 18 2015 Best Mexican Food In Maricopa
18 August 2015
In the words of the one and only "Dirty" Harry Calahan, "opinions are like a$$holes, everyone's got one". This writer's "humble" opinion is that there is only one place to go in Maricopa, AZ for some sit down, grub out Mexican food. That place is Penasco's Mexican Cocina at 20046 N John Wayne Pkwy, Maricopa, AZ 85139. Just ignore the bad reviews, they were made by disgruntled former employees, and family members of other restaurants anyway. Seriously, in the seven years since I bought my under ten year old home for a song, I have never had one bad meal or experience. You would think I would have by now, I take my family there at least twice a month. It brings to mind a phrase uttered by the anorexic but apt Taylor Swift, "hater's gonna hate, hate, hate, hate, hate".
But I digress. No where else in " the Copa" can you get a Coctel de Camaron (Mexican style Shrimp Cocktail for you wetos) that comes as close to the Rocky Point version as here. They are almost indistinguishable. When you are broke and want to be in Rocky Point, ordering one with an ice cold Mexican beer to wash it down is the next best thing.
Penasco's specialty however, is the famed "Las Conchas" named after a beach front housing development in Rocky Point. Its grilled chicken and vegetables, smothered in their signature jalapeno cream sauce, and served with cheesy mashed potatoes. It is ridiculously tasty, and also goes well with an ice cold beer. Sensing a pattern here yet? In fact, just about everything they serve at Penasco's is great, and even more spectacular smothered in the jalapeno cream sauce and served with an ice cold beer.
This is not your bland, typical, cookie cutter chain restaurant. Penasco's in owned and operated by a family that lives right here in Maricopa, so here's your chance to put your money where your mouth is and support a real local business. Owner and operator Rose O'hare is there on a constant basis, and makes sure everything is up to her standards. If she is not there, her son Brandon usually is, making sure your experience is the best it can be.
Let me be clear, I know their names and they know mine because that is the kind of friendly, family dining atmosphere that they provide. I am not a relative, or employee. I have no stake in the business whatsoever. I just eat there, and they took the time to get to know me and my family. Try getting that at an On the Border, or a Garcia's. Sorry, not going to happen.
If you live in or visit Maricopa, AZ, you owe it to yourself to stop in to Penasco's and give it a try. You will not be disappointed. Unless you are one of those miserable people who just don't like anything. In that case, stop by any way, get a beer or a margarita, and try to lighten up and not kill the atmosphere. http://www.penascos.com
If you or someone you know happen to be looking to Buy or Sell your home in the Maricopa or Greater Phoenix area, I would be honored for a chance to earn your business. For info on homes in the area please visit http://www.mannygsellshomes.com.
Manny Gauna
Realtor
Smart Concept Realty LLC
(480) 216-0283
manny.smartconcept@gmail.com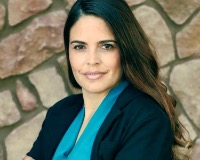 Author:
Adrea A France
Phone:
480-399-1585
Dated:
August 18th 2015
Views:
936
About Adrea: Adrea France brings more than 20 years of Real Estate experience to the table. In that span of time,...