Chapter One Wellness Center In Globe AZ Offers More Than Traditional Medicine To Patients
Chapter One Wellness Center, located below the Travelodge in Globe, is a primary care facility that offers general care, urgent care, and a variety of other services. Their focus is patient-centered, with an integrative approach to your healing by using both naturopathic and conventional medicine.
Dr. Michelle Pettitt was born and raised right here in Globe/Miami area. She is a licensed Naturopathic Medical Doctor with advanced training in Regenerative and Functional Medicine and is certified by the Naturopathic Physicians Medical Board.
Chapter One Wellness offers urgent care appointments, acupuncture, HyrafacialMD, dermal fillers, Botox, physician grade chemical peels, aesthetics, lab draws, pre-employment physicals, skin cancer evaluations, nutrient IVs, BHRT pellets for woman, BHRT options for men, trigger point injections, sports physicals, medically supervised weight loss and more.
Chapter One Wellness Center is open Monday-Friday from 9:00am until 5:00pm; and from 10:00am-1:00pm on Tuesdays. They're located at 2123 Sunset Point, Miami AZ. Call them today at 928.813.2522 to make your appointment today! Follow them on Facebook and Instagram for promotional specials, events and tips.
Q&A with Dr. Michelle Pettitt:
Q) How long have you owned Chapter One Wellness?
A) I have been practicing in Globe since 2016, but I opened Chapter One Wellness in October of 2017. It's been a constantly evolving vision.
Q) What inspired you to get into Integrative Medicine?
A) I actually didn't know "Integrative Medicine" existed when I decided I wanted to be a physician, but I wanted to be one the moment I believed I could. I had worked in emergency and critical care for 10 years before that pivotal moment came. I remember telling the ER physician at Banner Estrella "I really think I could do this job". That physician was also an instructor at ATStill University and he graciously allowed me to sit in on classes and guided me through the very lengthy process of gathering (letters and transcripts), testing, and applying. My MAIN goal was to be able to work in Globe so I could live WITH my family one day. (My husband and I were married for 11 years before we ever spent more than 4 days together!)
It was during the application process that I learned of "Integrative Medicine". The more I read, the more obsessed I became. It made so much sense. The reason the sick get sicker in the conventional model is because they are receiving "sick care", not health care. The conventional model does serve an absolutely necessary purpose though; I'm not putting it down. But it was designed to treat the sick and manage medication… not to create health, reverse illness, or prevent disease. There's a time and place for both.
Q) What services would you like to promote in the local community?

A) We offer urgent care appointments (we call sick care), primary care, regenerative joint injections, acupuncture, hormone replacement and even medical aesthetics, but if I had to pick one service, I would pick nutrient IVs because of the wide range of ailments it treats.
The body needs nutrients to repair DNA, RNA, nerves, muscles, and bodily functions and most people aren't giving their body those necessary nutrients so symptoms start to occur in the 3rd or 4th decade of life. Even those who are eating "healthy" are often deficient because the quality of the soil diminishes dramatically every decade. You now need 12 servings of fruits and vegetables per day to get what your grandparents got from 7.
Q) Where do you see Chapter One Wellness in a year from now?
A) Growing.
I can't sit still for long. There's always something in the works.
I would love to offer group nutrition education that includes tips on going gluten free (for example), reading labels, and cooking ideas. I'd like to get locals together to share their wealth of knowledge with others that are new to the journey.
I would also like to bring in other modalities of healing. Massage therapy and psychology are high on that list.
Q) What has been the highlight of 2020 for you so far?
A) Corona virus. Is there any other answer? But on a personal note, we are expecting our second grandchild any day now!
Q) What's the favorite thing about what you do?
A) Empowering patients.
By the time a patient gets to me, they've been run through the conventional medical system. They've seen many other doctors. They're on a multitude of medications. They believe that their cancer, diabetes, or heart disease runs in their family and there's nothing they can do about it. They come in frustrated because their "regular doctor" gives them 8 minutes and another medication. They come in confused and uneducated about their condition. They come in scared because their condition is progressing. I love digging through research and putting pieces of the puzzle together. Especially those pieces of autoimmunity.
I spend a lot of time educating patients. A LOT of time. We discuss all of their options and together, we come up with a plan. There is a definite sense of hope and empowerment when they understand that they are in control of their health outcome, and I love that.
Q) How does social media support your business goals?
The world has gone social. I can't remember the last time I bought a newspaper or picked up a phone book, but I also would have been fine in my little Myspace world indefinitely.
Learning the various social platforms has been somewhat challenging but has allowed me to be in control of content, design, and even timing of posts and ads. I'm thankful that the days of hiring a graphic designer to create an image you're never truly happy with and paying outrageous fees for print ads are over. Social also gives me insight on content. I love that because I can see what my followers want to see and quit wasting time on what they don't.
Q) What is your favorite thing about living in Globe-Miami?
A) The community.
I love the people here. I love living on a street where we all know each other. Where it takes you an hour to check the mail because your neighbor is outside. When my child is locked out of the house, misses a bus, or forgets lunch money, I don't have to worry. I feel safe here. They say it takes a village… and it does. This is my village. And of course, the Mexican food!
CHAPTER ONE WELLNESS CENTER
APPOINTMENTS: 928.813.2522
Are you thinking of BUYING or SELLING a home? Contact ME today to discuss the programs offered by our team!

As always, we appreciate your referrals of friends and family!
#globe #miami #arizona #realestatedevelopment #housing #medicine #NaturopathicMedicalDoctor #copper #coppercorridor #smalltown #smalltownAZ #realestate #AZRealtor #rural #ruralbychoice #ruralbydesign #jobsinaz #arizonadestination #touristlocation #community #urgentcare #primarycare #regenerativejointinjections #acupuncture #hormonereplacement #medicalaesthetics #IVtherapy #doctor
Globe/Miami/Claypool/Superior Homes for Sale, Rent and Seller Carry
Private group · 2,090 members
Sellers, Landlords and REALTORS® are welcome to share available homes and properties in the area (and surrounding areas)! Also, Buyers and Tenants can...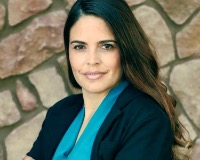 Author:
Adrea A France
Phone:
480-399-1585
Dated:
March 24th 2020
Views:
598
About Adrea: Adrea France brings more than 20 years of Real Estate experience to the table. In that span of time,...