Check Out Joes Farm Grill In The East Valley Town Of Gilbert Az
Here are three words you should commit to memory ... Joe's Farm Grill!! I have eaten at this establishment quite a number of times and have not been disappointed, nor have our out-of-state visitors! However, this place is so popular, be prepared to wait during peak seasons! They do provide water and a shade awning to help keep you cool and refreshed while you work your way inside to the order counter! Find your way out to your picnic table outside on the grounds, or a table under the misting system closer to the building, and when your buzzer goes off, make your way back to the pick up window tto get your yummy meal!
"Common Food Done Uncommonly Well," completely sums up this little slice of modern Rural eatery heaven! Conveniently located within the Agritopia sub-division in Gilbert, AZ, this little family-run gem is a is a MUST try on your pallet's bucket list!
With menu items such as these, this is more than just your average Grill ... "Thai Ahi Salad," (my personal favorite!!) is topped with Ahi Tuna grilled rare; "BBQ Bacon Blue Burger (4B)," is a 6oz burger topped with thick cut bacon, bleu cheese, hand-breaded onion ring, and features Joe's Real BBQ Sauce; "Buffalo Chicken Sandwich," is topped with Red Hot Wing Sauce, Bleu Cheese and celery, served with coleslaw; "Grilled Vegetable Pizza." I could go on and on and on .. check out their menu and decide for yourself!
Being featured on The Food Network's "Diner's, Drive-ins and Dives" with Guy Fieri, has made some menu items uber famous!
Read about The Farm, The Food, and The Building, here! Check out their own blog here!
Also associated with Joe's Farm Grill is their coffee shop, aptly named "The Coffee Shop," which is right next door! Here you'll find everything from coffee, to pastries, to burritos! They have a great menu for all those who desire more of a neat Cafe, instead of a restaurant experience. Check out their menu here! Also famous, The Coffee Shop was featured on "Cupcake Wars," on Food Network TV! Check out these reviews!
Do you love BBQ?? Check out Joe's sister restaurant, Joe's Real BBQ, located in the heart of Historic Downtown Gilbert. I have yet to visit this establishment, but you can bet it's at the top of my "Eatery To Do" list! Check out their blog here!
You can find Joe's Farm Grill located at 3000 East Ray Road, Gilbert, AZ 85296 ~ (480) 563-4745; Joe's Real BBQ at 301 N Gilbert Road, Gilbert, AZ 85234 -(480) 503-3805; or, The Coffee Shop which is also located at 3000 E Ray Road., Gilbert, AZ, US - 480-279-3144.
Are you hungry and ready to eat yet? What are you waiting for?

If you, or anyone you know, are "hungry" and are "looking to find that perfect place to find your heart," a new home, please be sure to contact me so I can give you the customer service they're/you're deserving of! It is my goal to help take the stress out of the home buying (or selling!) process, so you can relax, sit back and enjoy the ride! At Smart Concept Realty, we provide "accountability and results!"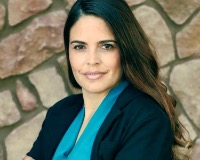 Author:
Adrea A France
Phone:
480-399-1585
Dated:
January 12th 2015
Views:
576
About Adrea: Adrea France brings more than 20 years of Real Estate experience to the table. In that span of time,...