Coffee On The East Side
If you know me, you know I love a good coffee shop. It's not just the coffee, but the atmosphere...the people. Over the next month, I will be exploring coffee shops on the East side. Coffee + Exploration = A good time for ME!

Today, the kids and I started close to home and visited the newest coffee shop in Gold Canyon, Arizona. Common Grounds Cafe has a nice, quiet atmosphere and we were welcomed right away. We were the only customers there at first and we were greeted by the barista and the chef. We ordered two egg and cheese croissant sandwiches, two chocolate milks and a hot chai tea latte. The barista pointed us toward a hall and offered to bring us our order when it was ready. I was very surprised to find a rather spacious dining area with quite a few tables, couches, a piano and a set of bongos. Local artists displayed paintings, photography and other masterpieces for sale which is a common occurrence in the coffee shops in Gold Canyon. It was spotless. Seriously, not a single crumb on the ground. We picked a table and the barista delivered the goods. The kids were in heaven as their chocolate milks donned loads of whipped cream and chocolate sauce on top. My chai was piping hot and deliciously sweet. The egg sandwiches hit the spot and I couldn't have asked for better service. On the way out, I noticed a dry erase board with a list of names. Upon further examination, I realized it was list of people that have had drinks purchased for them by friends. I took this opportunity to share the love and bought a drink for a friend. Hopefully she makes it in soon to redeem! All in all, it was a pretty cool place and I would definitely go back. Don't take my word for it though, check it out for yourself! 6877 S Kings Ranch Rd., Gold Canyon, AZ 85118. While you're in town, give me a shout and I will meet you there.
Although I love my coffee, that's not all I am passionate about. I am a Realtor/Owner at Smart Concept Realty, LLC. I love helping clients buy and sell real estate. I pride myself on building lasting relationships based on excellent service. If you or anyone you know is looking to buy or sell a home in Arizona, please give me a call at 480-518-0285 or click HERE to visit my website.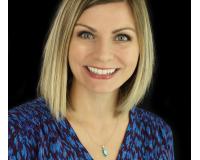 Author:
Jami Asanovich
Phone:
480-518-0285
Dated:
January 10th 2015
Views:
802
About Jami: Jami Asanovich is an accomplished and dedicated Realtor with more than 13 years of professional real...