Coming Soon Home For Sale In Globe Miami AZ Area
COMING SOON!

HOME FOR SALE IN MIAMI, AZ
UPCOMING LISTING ALERT
4 Bedroom | 2 Bath | 1,489 sqft
MIAMI | 85539
1,152 sqft with Detached Garage
Will hit market in a few weeks.

Price: $130,000
Estimated Monthly Mortgage Payment: $750-950
Would you like to be informed when this home is available? Let us know! TEXT claypoocomingsoon1 to 480-725-3393
#globe, #miami, #claypool, #copper, #coppercorridor, #rural, #nohoa, #ruralbydesign, #realtor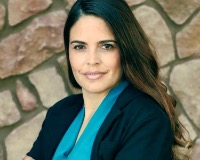 Author:
Adrea A France
Phone:
480-399-1585
Dated:
July 18th 2018
Views:
1,226
About Adrea: Adrea France brings more than 20 years of Real Estate experience to the table. In that span of time,...