Desert Sun Tree Service
DESERT SUN TREE SERVICE
Randy is our tree savior here in Gold Canyon! He has helped us at our home when we had a couple go down in a massive microburst a couple years ago and is now our go to expert arborist, keeping our remaining trees strong moving forward. His knowledge and expertise in the tree service realm is unmatched! Here is a little bit about Randy and what he does that sets him apart.
Before After
Born and raised in Ohio and still a Buckeye fan, I moved my family here to Gold Canyon 11 yrs ago. Coming from a small town and tight nit community, we quickly realized that Gold Canyon had the same appeal. The Superstition Mountains are quite unique and beautiful and we love it here. My wife Michelle and I have 3 adult kids and now are raising 3 more young boys that keep us hopping with soccer games most of the year. I enjoy camping, hunting and riding my mountain bike right here on some awesome trails in GC.
Services: I provide most all tree related needs which include pruning, removal, consultation, diagnosis, cable/bracing, fertilizing and educating the public.
When I started the business 11 yrs ago, I did all types of landscaping and yard maintenance jobs, having to learn about all the different trees and plants here in the SW Sonoran Desert. After 5 yrs of hard labor in the Arizona sun, I decided to specialize in one area of expertise. I attended a tree climbing competition and discovered a whole new world. Trees had become my passion.
At the tree competition, I became a member of ACTC ( Arizona Community Tree Council ) and started networking with arborists and other like-minded tree people. First step was to become a certified arborist. I studied for 2 yrs while also acquiring some tree climbing gear to sharpen my climbing skills. After passing the test becoming a certified arborist through ISA ( International Society of Arboriculture ), I found myself now competing in the AZ Tree Climbing Comp and gaining more skills and more friends in a business that all love their jobs. So being an arborist gives me more knowledge of proper tree care along with having and following a code of doing safe, ethical tree work according to ANSI standards that strengthens my reputation as well as having pride in your work. I've worked very hard to build a strong reputation, provide a good service and maintain a lot of repeat business. I truly care about my customers and their trees to help ensure longevity and sustainability. Bottom line, landscapers and gardeners are generally cheaper. But you get what you pay for.
I stay busy throughout the whole year. Summertime, I can be booked weeks in advance. Estimates are always free and can be worked in within a few days depending on location. Being a resident of Gold Canyon, I can usually stop by on my way home.
To maintain my certification, I regularly attend classes, workshops and conferences. The learning process never stops. In the future I plan to acquire a TRAQ ( Tree Risk Assessment Qualification ) and also gaining skills through NATS ( North American Training Solutions ) and will continue to volunteer my time planting new trees in the Phoenix area for Trees Matter, competing and/or judging at Arizona Tree Climbing Competition, be an active member for ACTC and working at Boyce Thompson Arboretum.
I do carry a minimum price as I feel my quality of work and professional approach are worth it. I will offer $50 off any estimate over $300 for those in GC that mention reading this business feature. I will work with those that have limited income to insure you get quality care for your trees.
A special thank you to Jami Asanovich for including me this week and for all she does for our community.
Sincerely,
Randy Perkins
Desert Sun Tree Service
480-270-2573
Here is a link for some great info on arborists.
https://www.facebook.com/120620298004198/posts/1334861393246743/
If you are a local business owner and would like to be featured on this blog, contact Jami Asanovich at 480-518-0285 or jami.smartconcept@gmail.com.
If you would like a FREE estimate of what your home is worth, click HERE.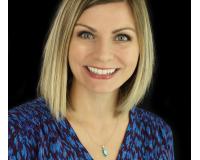 Author:
Jami Asanovich
Phone:
480-518-0285
Dated:
September 5th 2019
Views:
522
About Jami: Jami Asanovich is an accomplished and dedicated Realtor with more than 13 years of professional real...