Dr Tina Marcantel Naturopathic Physician
Dr. Tina Marcantel Naturopathic Physician

Q: How long have you been in Gold Canyon and what do you love most about our community?
A. My husband and I moved to the Gold Canyon area about four years ago from Mesa. We love the gorgeous views of the Superstitions and the wildlife! We relocated our naturopathic clinic from Gilbert (where we had been for about 10 years) to Gold Canyon in April of 2019.
Q: What is your business and where are you located? What are your hours? Are you by appointment only?
A: I'm a licensed naturopathic medical doctor (ND) and my office is located at 6804 S. Kings Ranch Road in the same medical complex as Stripes Urgent Care and in the same building as Vitality Physical Therapy. All visits are by appointment only. Please see my website at www.DrMarcantel.com for more details about our practice and how to make an appointment.
Q: What inspired you to become a naturopathic doctor?
A: I worked as a registered nurse for many years before entering medical school. In my work with patients, I became interested in the concepts of natural healing, getting to the root causes of problems and treating the whole person as opposed to just treating symptoms. I recognize the efficacy of many conventional treatments for problems (prescription drugs, for example) and will prescribe those therapies as needed, but my preferred treatment is a conservative and natural approach. I also love the cornerstone principles of the naturopathic approach to health care. One of the major principles is "the doctor as teacher." It's so gratifying to be able to empower patients with the knowledge they need to take an active role in their own health journeys.
Q: What are some common services you offer?
A: I offer a range of treatment modalities that include IV therapy, acupuncture, hormone testing, and nutritional counseling. My chief focus is on endocrine issues such as hormonal imbalances, thyroid testing and treatment, diabetes management, chronic fatigue related to adrenal issues, and many more common health-related complaints. Please see my website for a wide range of articles and videos on a number of these topics.
Q: Do you work with insurance companies or are your patients typically cash pay?
A: As with almost all naturopathic doctors, we are not in any insurance networks. Because naturopaths often approach care in a different way from allopathic doctors traditional health insurance plans often don't cover our services (although some do–it's always good to check with your health insurance carrier about out-of-network coverage). The positive side for those who are willing to pay out-of-pocket (or use a health savings account–another great option for those with high deductible plans) is that it allows us the freedom to offer the treatments we think our patients need, rather than be restricted to only those treatments that an insurance provider deems appropriate.
Q: Are there any specials you can offer members of the Gold Canyon community?
A: I offer a free 15-minute phone consultation to those who are interested in becoming a patient but would like more information. The purpose of this call is to familiarize you with our services and to allow us to determine together if we will be a good fit for your health needs.
Be sure to Like and Follow our Facebook page: https://www.facebook.com/DrMarcantel/ WE'LL ENTER YOU INTO A DRAWING! All new "likes" on our page for 7 days following the publication of this post will be entered into a drawing to receive a FREE copy of my full-length, softcover book, Imagine: A Whole Different Kind of Medical Care. We'll mail the winner (at our cost) this 233 page book packed with information about the natural approach to healing chronic conditions like fatigue, diabetes, hormone imbalance, insomnia, and many more health problems. It's also got a "healthy recipes" section! "Like" our page today to enter the drawing and keep up with all our latest blogs, videos, and free information about natural healing!
If you are interested in being featured on this blog, please contact Jami Asanovich at jami.smartconcept@gmail.com.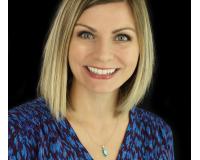 Author:
Jami Asanovich
Phone:
480-518-0285
Dated:
October 10th 2019
Views:
709
About Jami: Jami Asanovich is an accomplished and dedicated Realtor with more than 13 years of professional real...