Eeray Bath Fizzies
Eeray Bath Fizzies, LLC is a mother/daughter duo now located in Gold Canyon, AZ, and was born out of Raven's desire to make and share her love of bath bombs with the world. Raven is now 10 years old but was introduced to bath bombs on her birthday a few years ago and fell in love with them. She loved the way they smelled, the colors and how they made her skin feel.

Raven had expressed an interest in helping her mom with her small business venture, but was encouraged to find something she was passionate about and start her own business. Raven began creating bath bombs and testing fragrances and knew that is what she wanted to do. She also knew she wanted to give back to other kids somehow. She decided the best way to do this was to use some of her profits from the business. She and her mom, Erica, came up with the "Heroes" campaign as a way to give back to children fighting cancer. Every September, Eeray Bath Fizzies creates a specific bath product line and donates a portion of the profits to St. Jude's Hospital. Raven hopes this also encourages others to pay it forward.
Here is a quick "Question and Answer" segment:
Q: What products do you offer?
A: Raven offers bath products such as bath bombs, butter bombs, sugar scrubs, whipped body mousse, shower steamers, candles, wax melts, wax warmers and more.
Q: Where can community members buy your products?
A: We offer local pick up at our home and can do local deliveries. You can order directly from our Facebook Page HERE.
Q: What is your favorite product to make?
A: Bath Bombs and butter bombs are our favorites to make. Our whipped body mousse is the most luxurious.
Q: What is the turnaround time from the order being placed to delivery of the product?
A: We complete all orders within a week of ordering.
Q: What are your goals/dreams for the business?
A: Raven's goal is to put back money for college as well as give back to other kids.
Q: How do you juggle the business and school?
A: Raven has always been a great student. School is still our number one priority which is why we give a one week lead time for orders. This allows her to work on orders on the weekend or after school as long as she doesn't have homework.
Q: Are there any specials you can offer to member of the Gold Canyon Community?
A: We would be happy to offer a 10% discount to the Gold Canyon community if you contact us through our Facebook page to order. You can find us HERE. A cute smile is free with every pickup and delivery.
Here is a look at some of the items and pricing:
Regular sized bath bombs are $5 each or 6 for $25. Whipped body mousse is $8.00 for a small jar and $15.00 for a large. Shower steamers are 2 for $5. Wax melts are $4 each or 3 for $10. They also make lots of other custom and seasonal items to watch for.
If you are a local business owner and would like to be featured on this blog, contact Jami at jami.smartconcept@gmail.com or 480-518-0285.
More about Jami Asanovich:
I am a Gold Canyon resident and local REALTOR. If you'd like to know what your home is worth, click HERE for a FREE estimate.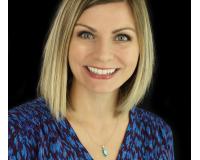 Author:
Jami Asanovich
Phone:
480-518-0285
Dated:
August 14th 2019
Views:
308
About Jami: Jami Asanovich is an accomplished and dedicated Realtor with more than 13 years of professional real...