FHA REDUCES ANNUAL MORTGAGE INSURANCE PREMIUMS
President Barack Obama announced a plan to make homeownership more affordable and accessible for creditworthy individuals and families by lowering the charges associated with annual Mortgage Insurance Premiums (MIP). This plan will particularly benefit first-time homebuyers and homebuyers with lower household incomes.
In response, the Federal Housing Administration (FHA) has reduced its annual Mortgage Insurance Premium (MIP) by 0.5 percentage point, from 1.35% to 0.85%. According to the White House Fact Sheet on this announcement, this reduction will translate into an average savings of $900 annually on their mortgage payment. Existing homeowners who refinance into an FHA mortgage will see similar reductions to their mortgage payments as well.
What does this mean for you?
This reduction in annual Mortgage Insurance Premiums (MIP) on FHA loans presents an opportunity to call previous clients who may not have qualified at the higher annual MIP amount—aspiring homeowners who have been waiting on the sidelines to buy a new home. In addition, the White House Fact Sheet noted:
More than 800,000 FHA borrowers are projected to take advantage of these lower rates in the first year, saving millions of dollars in total.

Lowered premiums will create opportunities for 250,000 new homeowners to purchase a home over the next three years.

The new home buying activity and benefits of the cost savings to borrowers will help further strengthen the housing market.
Help support the housing market recovery by spreading the word about the FHA annual Mortgage Insurance Premium (MIP) reduction! And, don't forget to contact me for your real estate needs; I can pair you up with one of our preferred lenders to get this process started for YOU!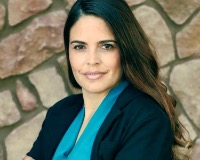 Author:
Adrea A France
Phone:
480-399-1585
Dated:
January 15th 2015
Views:
671
About Adrea: Adrea France brings more than 20 years of Real Estate experience to the table. In that span of time,...