Get The Most For Your Home
Are you ready to sell, but want to make sure you get the most you can for your home? There may be a few, not so costly, improvements you can make now to ensure your pockets are fuller in the future! Here is a list of inexpensive upgrades you can do to make your home seem more valuable in the eyes of the ever so picky buyer.
1. Declutter!
This is FREE and it makes the biggest difference. Nothing can squash the buyer's interest like an overcrowded home. Remove unnecessary furniture. Take extra appliances off the kitchen and bathroom counters. Remove your adorable collection of knick knacks and carefully box them up for storage. Get rid of everything that you don't use on a daily basis. Don't have a storage unit? How about the garage?
2. Get rid of the stink.
Remember when I said above that nothing can squash the buyer's interested faster than clutter? I was wrong. The stink will do it. Although, buyer's can't smell your home when they are searching online, it is a punch in the gut to get them in the house to only have them turn around and walk out. Yes, Fido is your family member, but he urine is a big deterrent for the future owner of your home. Get the carpets cleaned if necessary. DON'T SMOKE INSIDE. It may require some serious effort at first, but keeping up with it should be fairly easy once the problem has been remedied. Buyers want to smell fresh baked cookies and flowers and sunshine. Remember that.
3. Paint.
Bright colors are fun for some, but most prefer a more neutral pallet. It is hard for a potential buyer to imagine their furniture in your home if they can't see past the colors of the walls. If you can't bear giving up the excitement of the red, purple, green, yellow walls...just think about how much more money you will be getting for your home. If a buyer thinks that they are going to have to repaint the entire house, this will reflect in their offer, meaning less money to you.
4. Curb Appeal.
Do you have a yard full of knee high weeds and overgrown shrubs? This is a no no. The buyers shouldn't be afraid of what is going to come crawling out of the forrest. Cut back that grass! Add a pop of color with a planter full of flowers. Make your home look inviting from the street. When buyers drive by, they won't be preparing to buy your home as a fix and flip. In their minds, if your yard is a mess then so is the inside of your home.
5. Lastly, make your home available.
Seems simple, right? It is. If you are selling your home, you have to let people see it. How do you expect a buyer to view your home if it is only available to see on Thursday from 9:00-11:00AM and they must schedule with you five days ahead of time? Realize that buyers want convenience and you are competing with hundreds of other sellers. Make it as easy as possible to get the buyers through your door.
All of these pointers are totally doable and make a huge difference in the amount of time it will take for you to sell your home for top dollar. Don't sell yourself short! If you would like someone from our team to visit your home and let you know some of the items that would make the biggest difference for you, give me a shout today. We would love to help you sell your home quickly and at the top of the market! Just click HERE to see what your home might be worth.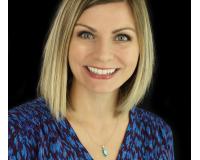 Author:
Jami Asanovich
Phone:
480-518-0285
Dated:
May 29th 2015
Views:
1,360
About Jami: Jami Asanovich is an accomplished and dedicated Realtor with more than 13 years of professional real...