Gold Canyon Pharmacy
I had the pleasure of meeting Randy Johnson, our local pharmacist, this week. If you haven't had the need to fill a prescription and haven't popped by, you might be surprised by all the products and services they have to offer. They are in the same plaza as the Urgent Care, across from Walgreens, next door to Gold Canyon Embroidery.
Gold Canyon Pharmacy is a full service, independently owned and operated pharmacy that offers drug dispensing, immunizations, pet medications, compounding, OTC products, supplements and vitamins. They also offer drug delivery and will special order hard to find medications! They have been open since August and you can truly feel the passion they have for their customers and the community of Gold Canyon.

Randy says, "I love being a pharmacist because of the impact that I can play in my patients' lives." His sentiment is made obvious by his actions. He has attended baby showers, funerals, high school graduations and has seen countless photos of grand-babies. He gets to know his customers and is so much more than just a pharmacist, he becomes a friend. He listens to their needs and discusses medication therapies that he feels will be most effective. One of the major benefits we have with Randy and Gold Canyon Pharmacy is their out of the box thinking and problem solving. They want to provide medications that you can AFFORD. He takes great pride in caring for your family's well being and you'll likely get greeted by name when you walk through his doors.
On top of the stellar service he provides at the pharmacy, Randy is also involved with and supports the Cancer Association, the Apache Junction Chamber of Commerce and the Gold Canyon Chamber of Commerce. He has a heart for Gold Canyon and wants to fill a great need for quality care.
Randy moved to Arizona from Montana with his wife, Cindy, whom is a pharmacy tech. They are college sweethearts and best friends. Don't be surprised if you see her smiling when you walk in because she has been extremely supportive of this venture and helps out a ton. Randy's advice for being a successful business owner in Gold Canyon...be honest, trust in yourself and work hard. Pretty straightforward and sound advice if you ask me! Stop by sometime to say hello. Just beware, if you start talking about cars, you may be there all day. He loves cars and can keep the conversation going for hours about engines and transmissions. :)
As always, if you or someone you know could use a great team of local REALTORS, please give me a call. I am happy to assist! Feel free to browse homes in the Gold Canyon Community right HERE.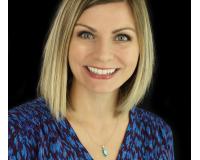 Author:
Jami Asanovich
Phone:
480-518-0285
Dated:
September 27th 2018
Views:
2,536
About Jami: Jami Asanovich is an accomplished and dedicated Realtor with more than 13 years of professional real...