Happy National Cheeseburger Day From Nurd Berger Cafe In Globe AZ
Located along Hill Street in Globe, is a burger joint that is out of this world! More than just burgers, this video game themed restaurant called Nurdberger also currently features a variety of sandwiches, salads, shakes, rice bowls, loaded fries and even breakfast burros on the weekends. Some nights movies are shown and there is live music.
Nurdburger management saw an opportunity to buy the restaurant from a family friend and turn it into something different - sharing their style as far as decor, music and ambiance. In today's world, they have found great success with advertising through Facebook and Instagram more so than newspaper advertisements.
Due to their success, they now have the Nurdburger Cookout Truck! The truck began service in July and serves a lot of what you would find in their store. The truck can be followed on Facebook under Nurdburger Cookout Truck with their schedule. In addition to the truck, business owners are looking into franchising their eatery.
"We love what we do. In all honesty, the restaurant life never gets old, we are always excited to present new dishes and create fun ideas or events for the restaurant. " --Cassie Opitz, Nurdberger Cafe

**Photos Courtesy of Nurd Berger Cafe
Are you thinking of BUYING a home? Contact ME today to discuss the programs we offer and how easy it can be to save you MONEY when using our team! As always, we appreciate your referrals of friends and family, plus we guarantee 100% satisfactory service!

#globe #miami #nurdberger #nationalcheeseburgerday #copper #coppercorridor #rural #gaming #morethancheeseburgers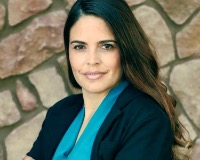 Author:
Adrea A France
Phone:
480-399-1585
Dated:
September 20th 2018
Views:
2,248
About Adrea: Adrea France brings more than 20 years of Real Estate experience to the table. In that span of time,...