Is It Time To Change Your HVAC Air Filter
Living in Arizona's desert climate, there are only a couple essentials required. Water and Air Conditioning! Mostly everyone knows the importance of conservation of water, however, a lot of desert dwellers forget the importance of a very minor household upkeep-changing the HVAC Filter monthly.
Here are a few reasons why you should change the filter regularly:
1. A dirty air filter restricts the airflow into the HVAC system, which causes more strain on the HVAC's fan. More wear and tear on your unit.

2. Changing the filter regularly will assist in energy efficiency. The less the system must work, the less energy used. Make sense?
3. Eliminate or reduce allergies. By changing the air filter your home's air quality will improve, thus reducing the dreaded allergies.
Don't take it from me personally (I'm only a Real Estate Professional), however, Rob Gonzales from R&B Heating and Cooling HVAC Company states that one of the easiest ways to maintain your home's HVAC system is to change the air filter once a month and by doing so, it will preserve the life of your HVAC system.
So what if you are selling or buying a home in Arizona? Be certain to have the HVAC system checked out thoroughly. A regular maintenance check (normally $50-75) could possibly save you thousands of dollars down the road.
Rob Gonzales , R&B Heating and Cooling HVAC Company can be contacted at 602-578-6836.
Are you thinking of selling your current home? Contact us today to discuss the programs we offer and how easy it can be to save you MONEY when using our team! As always, we appreciate your referrals of friends and family, plus we guarantee 100% satisfactory service!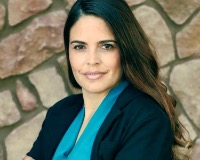 Author:
Adrea A France
Phone:
480-399-1585
Dated:
May 29th 2014
Views:
868
About Adrea: Adrea France brings more than 20 years of Real Estate experience to the table. In that span of time,...