Is This Your Time To Sell
For the first time in over a decade, the Real Estate Market is "NORMAL!" (gasp) That's right. Normal. Some would say this is boring without the sharp price increases and steep profits to be made by investors, but this doesn't mean it is the wrong time to sell. Let me explain.
Prices are rising, but at a much steadier pace. This is healthy. When the market slowly rises, this reduces the risk of a crash like we have experienced in the past. Safe and refreshing. Jobs are up and this is good for the confidence of buyers, which is good for sellers.

So, how do you know if the time is right for you sell? Lets get down to business.

Do you have enough equity? Most people want to get enough cash out of their sale to use as a down payment on their next home. Don't try to figure out what your home is worth on your own. This job calls for a pro who knows firsthand what buyers are paying for similar homes in your area. Ask an experienced real estate agent for a free comparative market analysis (CMA) to be sure you are working with the right numbers.
Do you have enough money to get your home prepped to sell? You want to maximize the equity you have available and that can cost you a little bit up front. You want to talk to an expert to see what needs to be done. In this case, the expert can be a home inspector. If you have a home inspection done, you will have an idea of what issues might come up once your home is under contract. This will give you a better estimate of what kind of costs you may be responsible for when and if the buyer asks for repairs. On top of these items, do what you can to make your home. Paint, landscaping and decluttering are big ticket items.
Before you make the big decision to sell, talk to a Real Estate professional you TRUST. Someone with a great reputation and strong values who puts service above sales. If you want to explore your options and speak to someone that puts service above sales, contact us today! Click HERE for more information about our team!
Click here for the original article used for reference.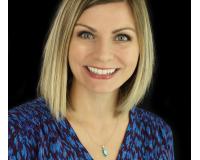 Author:
Jami Asanovich
Phone:
480-518-0285
Dated:
February 5th 2015
Views:
585
About Jami: Jami Asanovich is an accomplished and dedicated Realtor with more than 13 years of professional real...