JBloom Designs
jBloom Designs
I have lived in Gold Canyon for four years and love the peace and serenity of the Superstition Mountains, where I visualized retiring for over 35 years.
Serendipity led me to jBloom Designs five years ago, when my previous business closed it's doors. I lead a large team of women across the country and wanted to find them a soft place to land, and jBloom was that place. I was not only passionate about the product, but also the servant hearts of the owners. We offer a wide range of jewelry, as well as insulated chill cups (similar to Yeti) that can be personalized (including logos). Our laser etching is always free.
Products can be ordered online, and I also do consultations to help coordinate jewelry with wardrobes. Women can gather a few friends during a home party or online party. My favorite theme is "Mom and Me" where young girls can choose their "power word" or saying to encourage them - teaching them young how important it is to have vision in their lives. Products ship within 48 hours and arrive to AZ within 2-3 days. jBloom makes the perfect gift for birthdays, weddings, graduations, and especially the Christmas holidays and come in a beautiful blue box that women love. I even gift-wrap when requested.
Fundraising is of huge importance to me, and I've had the privilege of donating thousands of dollars to The AJ High School Marching Band, dance studios, cheer teams, Cancer fundraisers and Young Lives of the East Valley. I am currently gifting hundreds of women at MD Anderson Cancer Center necklaces that are inscribed with "Faith, Hope, Love".
From the coordinates of a special location, to a birth date and names, sports teams, scriptures or encouraging words, we can tell our stories through the words and symbols on our jewelry. My personal favorite is a necklace with the coordinates of where I met my husband and the symbol of baby feet to represent my grandchildren.
I'd love to invite anyone in Gold Canyon to enjoy 20% off their initial purchase, host a gathering and receive FREE & discounted jewelry, help me organize a fundraiser where I give back 30% of sales, or consider joining jBloom and enjoy the benefits of a generous discount and business opportunity. We currently only have about 15 designers in the entire state of Arizona.
Thank you for the opportunity to share jBloom with Gold Canyon!
Please help me support Julie by visiting her website and placing an order HERE.
If you are a local business in Gold Canyon and would like to be featured on this blog, please contact Jami Asanovich at jami.smartconcept@gmail.com.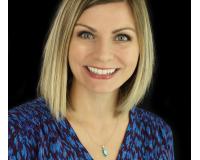 Author:
Jami Asanovich
Phone:
480-518-0285
Dated:
October 3rd 2019
Views:
949
About Jami: Jami Asanovich is an accomplished and dedicated Realtor with more than 13 years of professional real...