Lost Our Home Pet Foundation More Than Just An Animal Rescue

Are you looking for a local charity to "adopt?" You needn't look any further; in my humble opinion, this one lands iself at the top of the "winner, winner, chicken dinner!!" category.
The animals of this world are the only true innocents, they have no voices, they have no choices. These beautiful souls deserve to be treated with compassion, love and dignity. Lost Our Home Pet Foundation does just this, and they do it phenomenally well! However, they cannot go this alone, and depend on donations; money, food, litter, foster a kitty or dog and/or volunteering with a little of your time.
I have had both the honor and privilege of adopting two of our own pets (Jasmine & Joey, a/k/a Winston, a/k/a Pooh-Bear) through this amazing Rescue, as well as volunteer in "The Cat Room" one Sunday afternoon a couple of years ago. In my first hour of volunteering that afternoon, I adopted out 2 kitties to the same family; I cannot begin to describe the overall joy that afternoon gave me. I can say without hesitation, ALL of the Foundation's Staff Members' and Volunteers' hearts are made of gold.
This Is Their Mission
"Our mission is to ensure that all pets have loving homes when families face major life challenges. We provide compassionate options when Realtors and the community find an abandoned pet."
This Is Their Vision
"Our vision is a world in which all pets have loving homes and are treated with dignity and respect."
And, this is their story (Quoted From Their Website Under The "About Us" Tab)
"Lost Our Home Pet Foundation, Inc. was founded in 2008 as a grassroots response to the thousands of pets in need as a result of the economic downturn in general, and the Phoenix-area foreclosure crisis in particular.

The economic crisis has consequences for the state's homeowners and workers, but it also has consequences—sometimes fatal—for the thousands of dogs and cats that are so often abandoned, relinquished to area shelters, or underfed.
LOH is the only organization in the Valley dedicated to rescuing pets abandoned, or at risk of homelessness, due to foreclosure, eviction, or other financial hardship. The most obvious recipients of our assistance are the pets we rescue, re-home, and feed; however, the mission of LOH is linked directly to the human-animal bond. As a result, our target audience extends beyond the pets to include owners, specifically:
1. Pet owners who are forced to give up their pets due to foreclosures, evictions, and other financial hardships.
2. Pet owners who, due to financial hardship, are unable to afford pet food and other pet supplies, and therefore may be relinquishing or abandoning their pets.
3. Pet owners who are forced to move because of foreclosure, eviction, or other financial hardship, and are unable to take their pets with them—but who are committed to keeping their pet(s).
4. Pet owners who cannot afford to spay/neuter their pets.
In the first 5.5 years of opening they have rescued over 2,600 cats and dogs, fed approximately 12,000 more through their food bank (allowing them to remain with their families) and paid thousands of dollars in medical for their financial aid and spay/neuter program.
Pet Friendly Rental Program: Our Realtor volunteers help pet owners find pet friendly rentals so they can keep their pets. 100% of the commission earned (usually $200 - $300) is donated to cover any pet deposit fees.
Animal Rescue Abandoned Pets: We rescue pets that have been abandoned (often without food and water) in foreclosed homes or after evictions.
Animal Rescue Owner Turn-ins: We take in pets from pet owners who are facing foreclosure or eviction and cannot take their pets with them to the place they are moving to.
Pet Food Bank: We provide pet food and other supplies to pet owners who temporarily cannot afford their pets-giving them the opportunity to keep their pets.
Spay/Neuter Voucher Program: We provide vouchers for free sterilization (or low cost -$15.00) for the pets in our Pet Food Bank program, Temporary Care Program and for families who are financially struggling and cannot afford to have their pets sterilized.
Temporary Care Program: We provide temporary care (up to 90 days) for pets whose owners are forced to move because of foreclosure, eviction, or other financial hardship, and are unable to take their pets with them temporarily.
Low Income Boarding Program: If you do not qualify for temporary care and cannot afford the cost of standard boarding fees at other facilities, our Low Income Boarding facility may be just what you need."
Do you want to Volunteer some time? Do you have a little extra money to donate? Have you ever thought about becoming a Foster so you can help love and nurture these babies while they are in transition? Want to donate food and/or litter, click here for drop off locations.
Lost Our Home Pet Foundation ~ "Saving One Life At A Time."
Are you, or anyone you know, finding yourselves in a transition scenario soon? If you're looking to buy or sell (or both!), please be sure to contact me! It's my ultimate goal to help take the stress out of the home buying (or selling!) process, so you can relax, sit back and enjoy the ride as much as possible! "It's all about doing good things for good people," and at Smart Concept Realty, we provide "accountability and results!"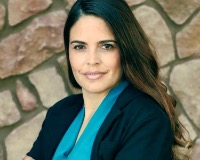 Author:
Adrea A France
Phone:
480-399-1585
Dated:
January 15th 2015
Views:
1,157
About Adrea: Adrea France brings more than 20 years of Real Estate experience to the table. In that span of time,...