McSpadden Ford Celebrates 50 Years In Globe AZ As A Small Business That Continues To Thrive
Many folks drive to #Globe-Miami for their famous Mexican food, historical buildings, and recreational opportunities. Most have probably driven down Broad Street, better known as Downtown Globe, and have gone past the McSpadden Ford sales lot and service center. A mainstay on the historical strip for over 50 years, McSpadden has been an anchor local business, offering impeccable customer service, high quality products, and community support for countless organizations. Locals know McSpadden as the destination where you'll never pay a doc fee and they'll drive the car right to your door!
We recently caught up with McSpadden Ford Owners Kim and Udon McSpadden, to learn more about the history of the family business and learn how the dealership is supporting the local communities during COVID-19:
Q) How long has McSpadden Ford been in business in Globe-Miami?
A) McSpadden Ford, Inc. was opened in January 1970 by Udell and Patsy McSpadden. McSpadden Ford is celebrating it's 50 Year Anniversary this year! Udon and Kim McSpadden are still a part of the everyday operations.
Q) What made you want to set your roots in Globe-Miami?

A) Udell and Patsy McSpadden moved to Globe Arizona in 1970 with their three children, Udon, Teri and Tobi. At that time, the McSpadden's owned a Chevrolet Dealership in Hobart Oklahoma. Due to the fact that both Teri and Tobi had been diagnosed with Cystic Fibrosis, the doctor recommended that the girls be moved to a drier climate. Without hesitation, Udell and Patsy sold everything in Oklahoma and moved their family to Arizona. Within a few years of moving to Arizona, the Ford Dealership in Globe came up for sale and the rest is history!
We are sad to say that both Teri and Tobi passed away from Cystic Fibrosis, but the move to Arizona did extend their lives. The McSpadden's enjoyed raising their three children in Globe. Udon and Teri both graduated from Globe High School.
Q) What separates McSpadden Ford from the rest of the pack?
A) We are a family owned and operated business. We have an amazing team working at McSpadden Ford. Customer service is a top priority for all of our Team Members. We strive for satisfaction, fairness and courteous treatment of all customers.
We have been honored to win the prestigious Ford Presidents Award 3 out of the last 4 years. This Award is given to only two dealers each year in our region. We achieved the award by having outstanding customer service in both our Sales and Service Departments.
We have been a part of the #Globe-Miami community for over 50 years. We care about the community and people who make it such a wonderful place to live. Throughout our 50 years of business, we have continued to support numerous community activities and organizations.
Q) Where do you see McSpadden Ford a year from now?

A) We will continue to offer our services in support of our community. Even in this time COVID19, we have stayed open and continued to keep our customers on the road. We will continue to help the Globe-Miami Community move forward towards a brighter tomorrow.
Q) Tell us about your expansion to Broad Street with the new showroom and sales lot?
We were in downtown #Globe for 47 years; we loved being a part of downtown and the local community knew exactly where to find us. But we knew that we were missing a lot of traffic that was passing through on Highway 60. With the expansion to our new location, we have gained a lot of visibility which has helped to increase our sales business. Now we have the best of both worlds; our Parts, Service and Collision Center are all still located in historic downtown #Globe, but our Sales Department is able to have the visibility that is needed to draw customers in.
Q) What types of services do you offer to the community?
A) We are a full service Ford and Lincoln Dealership. We have Sales-new and used, Service, Parts and a Collision Center. We offer Service and Collision repairs to all makes and models.
Q) What's your favorite part of running the family business?

A) It is nice to be a part of a legacy that has stood the test of time and is still a valuable asset to the community. Udon and Kim love being involved in the day to day activities at the dealership and being available to greet each customer personally. Most of our customers are more than just customers, they are friends. Being present each day at the dealership has given us the opportunity to become more involved with the people of the community.
Q) What trend/classic car do see making a comeback?
A) BRONCO! It is a new product that is generating a lot of excitement. The coronavirus emergency has pushed the launch of the Bronco off for a while longer but we are looking forward to offering all five lines of the new Bronco products!
Q) What's your favorite Ford pickup? Model/Year?

A) 1972 Ford F150; more for the memories than the ride! But of course the new 2020 Ford pickups are wonderful! Nice style and a nice ride!
Q) If there was one thing about McSpadden Ford that you would want to share with the community, what would it be?
A) At McSpadden Ford we never charge documentation fees, which can save you over $500. McSpadden Fordalso offers 12 complimentary oil changes with the purchase of every new or pre-owned vehicle. We do our best to encourage our customers to shop locally and spend their tax dollars in our community! McSpadden Ford offers the best car deals in the state of Arizona. Shop local and get a great deal! Support the Dealership that supports your community.
Q) How do you use social media to support your business?
A) In the last couple of years, we have really gotten involved in social media. It is nice to have direct interaction with our customers and the community. It opens up a window between our customers and our business. It is a great way to stay involved in the community.
Q) What precautions are you taking during COVID19?
A) We are "MCSPADDENIZING"! We sanitize all vehicles before delivery. We are offering an online "Sales Experience" where the entire sales process, choosing the vehicle, financing and signing the paperwork can all be done from the comfort of your home. Then we deliver the vehicle straight to the customer's driveway! In Service, we are offering "pickup and delivery" to our local customers. We sanitize every vehicle before it is returned back to the customer. Of course, we are all practicing social distancing and hand washing. We are doing our best to stay safe and healthy while still offering the services that our customers need.
Stop by McSpadden Ford in #GlobeAZ to see what all the locals are talking about; the best vehicle-buying experience you will have in the State of Arizona!
Address: Sales showroom- 910 N Broad Street; Service and Parts-601 N Broad Street; Collision Center- 750 N Broad Street; Hours: 8:00am-5:30pm Monday-Friday and 8:00am-5:00pm on Saturday. Visit their website https://www.mcspaddenfordlincoln.com/ to begin your personalized experience! Check out their Facebook for specials, contests, and community information. A special thank you to Kim and Udon McSpadden for participating in the blog and providing pictures of this #hometownbusiness!
Please click on the below PICTURE to follow McSpadden Ford on Facebook!
#Miami #globe #superior #kearney #Hayden #safford #goldcanyon #eastvalley #gilacounty #pinalcounty #maricopacounty #arizona #realestatedevelopment #housing #copper #coppercorridor #smalltown #smalltownAZ #realestate #AZRealtor #affordableliving #exploreAZ #rural #ruralbychoice #ruralbydesign #shoplocal #arizonadestination #foodie #touristlocation #community #AZadventure #affordablerealestate #residential #commercial #smallbusiness #FiftyYearAnniversary #ford #bronco #FordPresidentsAward #smallbusinessthrive #smalltownvibes
Are you thinking of BUYING or SELLING a home? Contact ME today to discuss the programs offered by our team! Our team proudly serves the state of Arizona! As always, we appreciate your referrals of friends and family!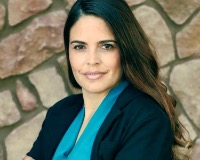 Author:
Adrea A France
Phone:
480-399-1585
Dated:
May 12th 2020
Views:
936
About Adrea: Adrea France brings more than 20 years of Real Estate experience to the table. In that span of time,...