Resolution Copper Commits To A 3 Year Partnership With Globe AZ Robotics Team
Resolution Copper recently signed a 3-year partnership with the Globe Robotics Team, the only rural district in Arizona to offer robotics K-12. Resolution Copper began its partnership with Globe USD in 2014, with the aim of promoting STEM education in local schools through the robotics program. Since then, Globe Robotics has grown from five students to well over 200 and has encouraged over 20 students to attend higher education institutions.
This new partnership will support and fund a new competition travel trailer, a vinyl cutter, CNC router, computers and other infrastructure needed for their continued success.
In addition, Globe Robotics and Resolution Copper have started an on-site development opportunity that connects the students with Resolution's employee volunteer program. In 2019, students came out to the site for a comprehensive site tour, met with Resolution staff, and began a real world exercise in which they are improving underground switch gears for our operation.

An excerpt from Resolution Copper's Website:
"The Resolution Copper partnership demonstrates the value of STEM education. It has allowed the Globe USD Robotics program to grow and develop in our ability to compete more successfully and to provide a greater impact with local community outreach," said Bradley Pollack, class of 2020.
"We credit our accomplishments to the wonderful partnership we have with Resolution Copper," said Jerry Jennex, superintendent of Schools for Globe USD.
"Resolution Copper has been with Globe Robotics since the team's inception, allowing us to finance team growth and participation. Our thanks go out many times over to Resolution for appreciating and valuing the potential of our program."
Bryan Seppala, stakeholder engagement advisor, Resolution Copper, took on the challenge of gathering local businesses and community partners to raise the funds in required to facilitate the team's World Championship participation in 2019. In one week, Bryan raised over $21,000. These funds supported the team's travel and competition costs to Houston.

"I couldn't be more proud of the Globe USD Robotics program. As a team mentor since 2014, I have seen the program grow immensely," said Bryan.
"Globe USD is the model for robotics, not only in rural Arizona, but in the entire country. Resolution Copper's partnership with the district has left such a positive impact on both the robotics program and the community."
Miami and San Carlos robotics students currently also engage and participate with the Globe program.
Check out this video by Globe resident, Kenneth Chan Photography
Resolution Copper has approximately 140 direct employees and 300-400 contractors at any given time. Jobs will surge to a couple thousand during construction over the next 6-12 years and then remain around 1,000-1,200 during the production with a 40 year mine life.
Are you thinking of BUYING or SELLING a home? Contact ME today to discuss the programs offered by our team!
Our team proudly serves the state of Arizona! As always, we appreciate your referrals of friends and family!
Join Facebook's Housing Group Here:
Globe/Miami/Claypool/Superior Homes for Sale, Rent and Seller Carry
Private group · 2,077 members
Sellers, Landlords and REALTORS® are welcome to share available homes and properties in the area (and surrounding areas)! Also, Buyers and Tenants can...
#globe #miami #arizona #realestatedevelopment #housing #copper #coppercorridor #smalltown #smalltownAZ #realestate #AZRealtor #rural #ruralbychoice #ruralbydesign #vino #vineyard #Iamresolution #jobsinaz #arizonadestination #touristlocation #community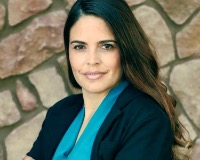 Author:
Adrea A France
Phone:
480-399-1585
Dated:
March 14th 2020
Views:
583
About Adrea: Adrea France brings more than 20 years of Real Estate experience to the table. In that span of time,...