Small Family Owned Businesses Are The Heart Of Any Community CHECK OUT The Knotty Fox In Globe AZ
Small, family owned businesses are the heart of any community; and The Knotty Fox Workshop is no exception. Located in one of the most historic buildings in the State of Arizona, the workshop has recently opened up in the Cobre Valley Center for the Arts (Historic Gila County Courthouse). This prime, downtown location will be sure to catch your eye during your next trip to downtown #GlobeAZ! Their love of creating products that represent the natural and artistic beauty of Arizona is at the forefront of their business, with selections that will keep you coming back. We recently caught up with Owners Ashley Olmstead and Nick Arndt to learn more about this new, exciting venture:
Q) How long have you owned The Knotty Fox Workshop?
A) We are a small family owned and operated company that started in January 2019.
Q) Where did The Knotty Fox Workshop name come from?
A) The name sort of just came to us, the knotty part of our name is a nod to the knots found in trees and lumber, these 'blemishes' give wood its unique character and add so much to the pieces that we create. The fox part just seemed to fit, and the workshop is where all the magic happens.
Q) What inspired you to start a small business in Globe, AZ?
A) The Knotty Fox was created out of a passion for 'old world' crafting, woodworking, textiles, and other handmade items. This allows us to have that unique quality and to always create one of a kind pieces. Our love for Globe; the history, natural beauty, and art that is here have inspired, fueled, and accelerated that passion. We fell in love with Globe after visiting just over two years ago, bought our first house here and the rest is history.
Q) What types of products or services do you offer?
A) We offer a variety of wooden art including wall art, décor pieces, puzzles, jewelry, custom signs, and art pieces. We also have handmade soaps, bath fizzers, crochet, and embroidered items, and are always working on creating new items.
Q) What is your favorite thing about the Globe/Miami area?

A) We love the community here and have been so encouraged by the support that we have received to this point. The history of this town and the stories are incredible, and we feel so lucky to get to be a part of it.
Q) Where do you see The Knotty Fox Workshop a year from now?
A) We see continuing to grow and expand within the Globe-Miami communities and continuing to do what we love – make artwork to share with each and every one of you.
Q) How can the community help you during this time of COVID-19?
A) Shop local, support local. We need to rally together and support the amazing small businesses and families here in Globe-Miami. Whether that means shopping at these places, stopping by to say hi, or liking and sharing a post on social media. The support means everything!
Q) What is your favorite place to eat in Globe/Miami and why?
A) This is the toughest question yet! We couldn't pick just one, but some of our favorites are Nurdburger, DeMarco's, Bloom, Vonnie's, and Guayo's El Rey.
Be sure to check out The Knotty Fox Workshoponline to set up your appointment and reserve your own personal shopping session! Like them on Facebook for new products, specials, current hours, and community highlights.
Special thanks to Owners Ashley and Nick for participating in this Blog and providing great pictures of this #smallbusiness!
CLICK on Pictures below to link your self to The Knotty Fox Workshop SOCIAL MEDIA ACCOUNTS!

Our Team of Real Estate Professionals are committed to supporting small businesses in the area-- WITH ACTIONS!
Are you thinking of BUYING or SELLING a home? Contact ME today to discuss the programs offered by our team!
Our team proudly serves the state of Arizona!
As always, we appreciate your referrals of friends and family!
#gilacounty #pinalcounty #maricopacounty #eastvalley #arizona #realestatedevelopment #housing #copper #coppercorridor #smalltown #smalltownAZ #realestate #AZRealtor #affordableliving #exploreAZ #rural #ruralbychoice #ruralbydesign #shoplocal #arizonadestination #foodie #touristlocation #community #AZadventure #affordablerealestate #residential #commercial #smallbusiness #businessesinsmalltownAZ #momandpopshopsAZ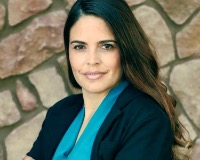 Author:
Adrea A France
Phone:
480-399-1585
Dated:
June 3rd 2020
Views:
979
About Adrea: Adrea France brings more than 20 years of Real Estate experience to the table. In that span of time,...