Small Town Family Traditions Shine Bright In Globe Miami AZ
Jamie and Randy Seppala have been lighting up the Skyline neighborhood in #GlobeAZ for over 3 decades; and have quickly become the top destination for locals looking for some Christmas cheer. Located off the main road and on the side of the hill, their home often gets forgotten and passed by. Once November hits, this holiday display is like none other you'll find.
Starting in the early 1990's, the Seppala Family has invested time, effort, and tons of heart into their annual show. "We start checking and repairing lights in September; lights go up beginning in October, and usually by Thanksgiving weekend, the display is ready to go!" said Bryan Seppala.
The passion behind this Christmas light display is more than just lights, Santa's, reindeer, and more lights; it's about the commitment to family, neighbors, and community. Bryan, the son of Jamie and Randy, spent his early childhood in and out of hospitals, while the family found a cure with Holiday decorations and Christmas cheer. Since those early years, it's been bigger and brighter displays, creating a buzz in this small-town neighborhood.
In total, the Seppala's put up close to 50,000 Christmas lights; which breaks down to 330 strings, all of which are LED except for the traditional C9 ceramic bulbs on the roof! In total, over 90 amps of electrical usage are utilized over 14 outlets, and an estimated 1,200 feet of extension cords line the property.
Randy Seppala, 2-time first place winner in the Globe Lighting Contest, is a mining engineer by trade, and that is evident in the high integrity of his light display. Every bulb is counted, every string is accounted for, every display is perfectly staked down; all of this put into his master excel spreadsheet, there is nothing like it!
"Our decorations are all about family. What started out as a couple of strings of lights over 30 years ago has turned into 50,000 lights. It's something the whole family works on together and look forward to all year long. Christmas would not be the same without them" said Randy.
This massive array of Christmas lights and holiday characters can be seen from miles away but is located right in the heart of Skyline. On the quiet street of Yucca Drive, you can see the lights on every night (weather permitting) from dusk until 9pm. Visitors are welcome to drive or walk down the driveway to take in the majesty that is this family tradition.
Our Team of Real Estate Professionals are committed to supporting small businesses in the area!
Are you thinking of BUYING or SELLING a home?
Contact ME today to discuss the programs offered by our team!
(Adrea France-Phone 480.399.1585)
Our team proudly serves clients in the State of Arizona!
As always, we appreciate your referrals of friends and family!
#globe #miami #globemiami #community #smallbusiness #arizona #visitglobe #visitmiami #realestatedevelopment #housing #coppercorridor #smalltown #smalltownAZ #realestate #AZRealtor #affordableliving #exploreAZ #foodie #authentic #rural #ruralbychoice #ruralbydesign #shoplocal #artist #artisttown #getoutdoors #azdestination #arizonadestination #touristlocation #azcommunity #affordablerealestate #residential #commercial #smallbusinessusa #businessesinsmalltownAZ #momandpopshopsAZ #entrepreneurs #GlobeMiamiCommunity @GoGlobeMiami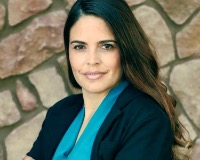 Author:
Adrea A France
Phone:
480-399-1585
Dated:
December 6th 2020
Views:
1,031
About Adrea: Adrea France brings more than 20 years of Real Estate experience to the table. In that span of time,...