Summer Fun In The East Valley
Summer Fun in the East Valley

Hi Friends! Can you feel the heat yet? Temps will begin to soar soon and you need to be prepared with ways to keep the kiddos entertained and COOL.
Here is a list of fun, educational and all around awesome places for the family to enjoy this Summer:
1. Golfland Sunsplash...get ready for fun!
Located on Country Club and US60, this place is what childhood dreams are made of. Water slides galore, a huge wave pool, over expensive junk food and a super fun area for the smaller kids to splash around in. BRING WATER SHOES. Trust me on this one. The Sunsplash water slides open May 25th and you can purchase Season Passes by clicking HERE. They also have miniature golf and a sweet arcade.
2. The I.D.E.A Museum...Where creativity, imagination and your kids run wild.
Located in downtown Mesa, this place is perfect for toddlers to teens and the fun loving parents that like to craft. One side of the museum is geared toward the toddler-5ish age group with large, soft building blocks, a play kitchen, reading nook, a stage with story time, a puppet section, a giant light bright contraption and an art room. The other side is a hands on gallery with 11 different interactive sections, a blacklight room (SUPER AWESOME) and a small cafe with vending machines. My kids love this place and I bet yours will to. Click HERE to purchase an annual membership (totally worth it).
3. Water Tower Plaza...Where Mama can sit and sip her coffee while the kids turn into wet and wild banshees.
This one is FREE!! Holla! Well, the coffee isn't free, but the splash pad is. Located is downtown Gilbert. You can't miss the water tower. Beneath the water tower is simple splash pad. There are also fountains where the kids can sit inside and throw water out onto the ground...or onto you. Bring buckets or plastic cars and let the kids splash around with friends. You can grab lunch at any of the surrounding restaurants in the expanding Heritage District and hopefully the kids will nap in the car on the way home. Score!
4. Fat Cats...All out FUN!
Located on Greenfield/Baseline, this place has it all. Bowling, a movie theater, arcade and a restaurant. It's clean, the a/c is pumping and the seats in the theater are comfy. No, really, they recline and you can put your feet up. Your kids will be thoroughly entertained by the movie and you can sit there with your popcorn and zone out for at least an hour. Heaven. Click HERE for showtimes.
5. Makutu's Island...a family fun center!
For the sake of disclosure, you may get lost in here. I am not joking. This place has so many tunnels and passages that I highly recommend you do not enter if you are even slightly claustrophobic. Imagine the McDonald's play place multiplied by like 5000. Of course, being the over paranoid mother that I am, I went through this maze of never-ending twists and turns with my three and five year olds and IF I do ever venture in again, I will bring knee pads. That would have been genius. Anyway, they have a cafe that serves pizza, wings, quesadillas, mac and cheese and other foods that you should never eat before getting lost in tunnels. However, they also serve beer. Located on Priest and Ray. Click HERE for more info.
Hopefully you now have enough ideas to keep busy this Summer. However, if you want to hang out with me and look at beautiful homes for sale in the East Valley, call me at 480-518-0285 or click HERE! If you have a home that you would like to sell, click HERE!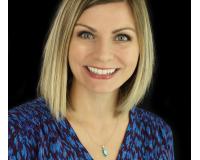 Author:
Jami Asanovich
Phone:
480-518-0285
Dated:
April 30th 2016
Views:
962
About Jami: Jami Asanovich is an accomplished and dedicated Realtor with more than 13 years of professional real...