The System Worked Purple Heart Vietnam Vet Purchases His Dream Home
We truly believe we have one of the best jobs in the WORLD! We get to work with many different people, get to know our clients like family and there never is a dull moment as each transaction is always unique. We will certainly file this transaction as one of our most meaningful and memorable. With so much controversy and disappointing news about the Department of Veterans Affairs lately, we thought we would like to share some positive news. This time the SYSTEM GOT IT RIGHT! This week, our team had the privilege and honor to hand the keys of a beautiful new home over to a War Hero. At the age of 17, he enlisted in the United States Marine Corps in 1966. The following year, he was injured in the Vietnam War and awarded The Purple Heart. He returned to his hometown and raised a small family with his young wife. As life progressed through the next 50 years, the kids grew up and he tragically lost his beloved wife to cancer in addition to experiencing his own medical scare, a heart attack. During the course of this time period, he never lost faith in his beliefs nor did his overwhelming positive attitude disappear. With true appreciation of the systems set in place for Veterans, this War Hero was able to retire, find a life-long companion and purchase his dream home with the benefits available to Veterans.

In addition to the VA Loan program, there are also many other benefits available, i.e. automobile registration discounts, property tax discounts and others to support those who have served. If you are a Veteran and are considering purchasing a home, please contact us today. We have experience with the VA Home Loan process and would be happy to share this information with you!

*From the bottom of our hearts at Smart Concept Realty, THANK YOU to all who have served, are currently serving and the family members of those who have served in the US Military Armed Forces!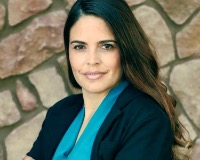 Author:
Adrea A France
Phone:
480-399-1585
Dated:
July 29th 2014
Views:
1,348
About Adrea: Adrea France brings more than 20 years of Real Estate experience to the table. In that span of time,...