Waffle On Inn
Waffle On Inn opened at the beginning of September and has quickly become one of the yummiest places to satisfy our breakfast cravings! They are located on the corner of Kings Ranch Road and US60, next to 24hr Southwest Fitness and across from the Walgreens. They serve breakfast and lunch and have some unique items to try. Here is a little Q&A for the curious!
Q: Who are you and what do you love about Gold Canyon? Tell us a little bit about yourself!
Mary and Dennis Huot. We have lived in Gold Canyon 15 years. We like the quiet neighborhoods and the friendly people.
Q: What can people expect when they first walk in?
To be greeted with a smile by our staff and be seated with a menu.
Q: What kind of crowd are you hoping to attract?
Anyone who enjoys a good breakfast, especially Waffles!
Q: What makes this place special?
We serve 15 different waffles, something original to Gold Canyon and the area.
Q: What do you recommend on the menu?
Turtle waffle is one of our biggest sellers!
Q: What are you most proud of about the restaurant?

The variety of breakfast and lunch we serve and the crisp waffles with warm syrup!
Q: What businesses have you owned/managed/worked at before opening this?
20 years ago, Waffle on Inn was started in Apache Junction and we opened a 2nd location in Mesa. We've also had 3 forklifts parts companies.
Q: Who helped you plan this or was instrumental in getting it open?
Our Manager, Jennifer, helped planning the menu and getting things started.
Q: What were your inspirations for the shop?
Going back to our love of the restaurant business now that we are retired.
Q: Are there any specials that everyone should know about or that you can offer to residents of Gold Canyon?
Chipped beef on biscuits or toast on Saturdays during October. 24hr Southwest Fitness members get 10% off smoothies with their gym membership tag.
Q: What are your hours like?
6am to 2pm Monday through Saturday
Q: Where did you get the shop's name "Waffle On Inn" from?
Dennis just came up with it about 20 years ago.
Please head over the their Facebook Page to check out their complete menu and give them a "like" while you're there. Better yet, waffle on in to the restaurant and try one of their delicious waffles this weekend!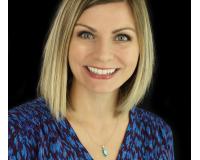 Author:
Jami Asanovich
Phone:
480-518-0285
Dated:
September 26th 2019
Views:
979
About Jami: Jami Asanovich is an accomplished and dedicated Realtor with more than 13 years of professional real...