Who Is Smart Concept Realty Group
Who is Smart Concept Realty Group?
Adrea France was born and raised in Miami, Arizona. She graduated from Miami High School where she cheered on the Vandals! She has immense love for her hometown and gets so much joy from helping hometown friends/family realize their dream of home ownership. You will LOVE hearing her stories about growing up in the community as you tour homes with her. She brings more than 17 years of Real Estate experience to the table. In that span of time, she has accumulated an unparalleled level of varied expertise in title and escrow, mortgage lending, investing and sales. She also has accumulated valuable experience and know-how working as both a Real Estate Sales Agent and as a closing coordinator for a successful Arizona Wholesale Real Estate Investor. Adrea considers the secret to her success to be the high premium she places on concepts such as honesty, integrity, and solid understanding of the industry. She is an Arizona State alumnus, wife and active mom of 2 children.

Josh Asanovich was also born and raised in Miami, Arizona. He played countless baseball games at the Little League field and has a passion for helping hometown kids get a bright start through sports. He is an expert when it comes to Real Estate Investing and Real Estate Sales. He specializes in helping his clients identify, strive for, and reach their Real Estate goals via his own special brand of enthusiasm and tenacity paired with good, old-fashioned straight shooting. Josh credits his background in professional baseball for the strong determination, limitless passion, and unstoppable drive which have played such a huge part in his success in Real Estate.
Jami Asanovich lived on Cedar street as a child and loves reminiscing about the Apache Tears she would find in the yard and attending Lynn's School of Dance. She is an accomplished and dedicated Realtor with more than 12 years of professional real estate experience under her belt. She credits her terrific track record in real estate and strong client relationships to the priority she places on making clients feel just like family. She considers the best part of her job to be playing a pivotal role when it comes to helping people make their dreams of home ownership a reality. She loves helping clients understand the process and enjoys holding their hands all the way to the closing table.

Shane Peck loves the small town vibe of Globe/Miami, Arizona. He takes a lot of pride in connecting with his clients and helping them understand the real estate process. He is a true Arizona native, spending the last 20 years living in Arizona. A Graduate of Universal Technical Institute, Shane began his career as an automotive technician and later an automotive service advisor. After spending nearly 8 years in the Automotive Industry, Shane decided to further his customer service and sales skills and begin a career in Real Estate sales. In his free time, Shane enjoys being outdoors and spending time with his wife and their two lovely daughters.
Jeremy Rodriguez loves the quaint communities, Mexican food and historic homes in Globe/Miami, Arizona. A Graduate of the University of Central Florida, Jeremy found early success in retail sales management, then shifted gears to Medical Supply Sales for an opportunity that brought him West. Jeremy fell in love with the majesty of desert living. This sparked a passion for Real Estate that lead him to Smart Concept Realty Group and we are excited to add his unique skill set to the team. When he's not keeping busy with professional work or self-education, Jeremy enjoys training Muay Thai, weight training and naps with his Boston Terrier named Bandit.
Esteban Rosanoff, a young Arizona native, found a strong interest in real estate soon after graduating from high school. Esteban owns a keen intuition and an equally fierce devotion to working tirelessly in order to accomplish goals such as helping clients buy their dream home. This same tenacity drove him to complete multiple marathons at 15 years of age and his current passion of becoming a competitive boxer. In his spare time, Esteban enjoys exploring foreign cultures and is an amateur photographer.
Alejandro Talamantes is a Motivated, Energetic, Hardworking and focused Realtor® who is committed to helping you get the best results. Using everything from new technology to effective negotiation skills to reach your Real Estate goals. After witnessing how a Real Estate investment made it possible for a hard-working immigrant family to offer a better lifestyle for their kids, he decided without hesitation that he wanted to do the same, and help everyone around him to do the same. He loves spending time with family and friends, playing with his puppies Toby (chihuahua) and Midas(retriever) and meeting new people!
Lisa Ybarra is an Arizona native. She was born and raised in a small town and eventually settled in Gilbert. She is a proud mom of three wonderful children. Her kids and husband, Jim, drive her to work hard and remind her why a real estate purchase is one of the most important decisions a person or family will make. The house you purchase will become your home; its the place your children feel safe and where your family creates memories. That is not a decision to be made lightly and neither is the agent you choose. Outside of work, she enjoys spending time with her family and various hobbies that include: cooking, baking, sewing, gardening and crafts. She came from a large loving and supportive family. They have taught her how important it is to be there for each other and help support and guide each other through every trial that life presents. The upbringing combined with over 20 years in various customer service has allowed her to take the same concepts and utilize them to help you find or sell your home. Her promise to you is that if you allow her to help guide you in your home purchase or sale, she will listen to what it is that you want and what is important to your family. She will work hard, with honesty and integrity and will find the best home for you at the right price!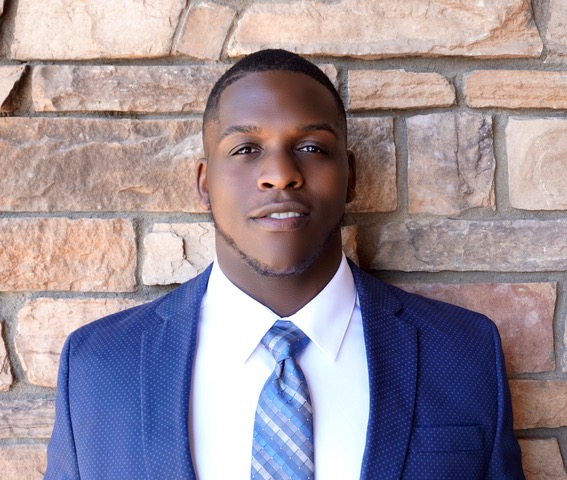 Jarvis Williams: Hello! I'm Jarvis, a REALTOR with Smart Concept Realty Group of Keller Williams Phoenix. For my second career I'm a Master Personal Trainer at Eos Fitness Downtown Phoenix. I enjoy working with all types of people with different backgrounds. I want to help people accomplish their goals in both real estate and health and fitness. I am willing to spend as much time needed to help others get the services they are promised. I am born and raised in South Carolina and recently moved to Phoenix, AZ in February of this year. I am a resident in the Central Phoenix, AZ area. I am a former collegiate and professional athlete, where I was apart of the football organization. I was a former member of the ARIZONA RATTLERS!!! I graduated with my BS degree in Kinesiology from Eastern Illinois University. I also hold my personal training certifications, the NASM and NCCPT. When I have free time I enjoy reading, fishing, hunting, and anything relaxing will satisfy me. If you are looking for that hard working professional who will go above and beyond for you, Well? HERE I AM. Feel free to contact me anytime at 864-279-3077. You can also find me on different social media platforms: Facebook, Twitter, Instagram, and LinkedIn.

Alicia Teliha: With a background in customer service of 15 years from working for one of the top brands in the luxury auto industry and a former licensed massage therapist, Alicia felt she could use her previous experiences and skills pursuing an opportunity in Real Estate. She is devoted in learning and understanding the best interests and goals in helping others find their forever home or life long investment while committing to quality, not quantity. Feeling and seeing the enjoyment she brings to others is a success for her. Born and raised on the island of Maui, Alicia has embraced in her culture the "Spirit of Aloha", living and treating each other with love and respect. At a young age, she left her beautiful home in Hawaii and currently resides in Gilbert, Arizona where she calls her "home away from home". Although it's a different kind of beauty, she enjoys the outdoors adventures whether it's tent camping, fishing, boating, hiking or just a day of off-roading with her husband and son in their side-by-side.
Donte Scott: Donte is a dedicated and hardworking Realtor focused on helping his clients reach their goals. With his excellent ability to develop and maintain relationships, every client feels like family. Helping people accomplish their dream of homeownership is what Donte finds to be most enjoyable. He loves giving his clients a complete understanding of the whole process. As an Arizona native and a Central Phoenix resident for over 15 years, Donte has extensive knowledge in many areas throughout the valley. Donte is a certified HVAC/R technician and previously worked with the largest Commercial HVAC company in the Northwest. With more than two years experience as a service technician, he is very mechanically inclined and can assist his clients with any questions they may have. Volunteering as a youth basketball coach, Donte spends most of his free time working with kids and improving their skills. He has a long background in athletics and plans to start his own basketball organization one day.
If you've been thinking about buying or selling a home, please feel free to reach out to one of our team members. We look forward to hearing from you!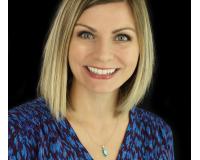 Author:
Jami Asanovich
Phone:
480-518-0285
Dated:
December 19th 2017
Views:
3,576
About Jami: Jami Asanovich is an accomplished and dedicated Realtor with more than 13 years of professional real...