Williams Syndrome Extraordinary Gifts Unique Challenges
As I sit here this morning sipping my coffee, my husband is on his way back from his week-long business trip to snowy, frigid Vermont (the place I will always call Home), I find myself a little jealous in that he has a job that "forces" him to go back "home" four times each year, at his employers expense, where he can combine his work commitment and family visits. My heart starts reminding me just how much I miss my family.
My thoughts visit each and every person I'm missing, and this morning, I find one of the people I miss most today, is my nephew, Joshua.
Joshua is one of the most wonderful and inspiring people in my life! He is full of life, and loves with his whole heart and soul. Josh loves anything Michael Jackson, and, in fact does a mean MJ impersonation! He has put on many a "show" in many public performances, fully decked out in one of his Michael Jackson costumes, and no matter what age in the audience, always, and I mean always brings down the house! He is the most friendly person I know, making friends wherever he goes. His love of music, all music is contagious! He has a keen ear and has no problems finding that perfect "pitch" with almost any musical instrument he picks up. He is my all time favorite World Winter Athlete (pictured on the far left in the World Winter Athlete link above!) with Special Olympics Vermont. He is a highly effective, motivational speaker speaking out on the issues of bullying, and in this subject, I would consider him an expert as, unfortunately, he has had to experience this firsthand.
You see, my "King" (a nickname I call Josh, "My Queen," his nickname for me based on a little "story" we imagined while they were visiting Arizona a couple of years ago) has Williams Syndrome. The first thing the majority of folks say is I've never heard of it, What is Williams Syndrome?" Then comes my humble explanation, and brief education of this genetic condition.
By writing this Blog, it is my hope to be able to bring about more of an awareness of Williams Syndrome. If I am only able to reach a few people with this, than I will have successfully reached my goal as mission accomplished! So, without further adieu, here are some facts as explained on the Williams Syndrome webpage under "Facts About Williams Syndrome Brochure:"
WHAT IS WILLIAMS SYNDROME? Williams syndrome is a genetic disorder that was first recognized as a distinct entity in 1961. It is present at birth, and affects males and females equally. It can occur in all ethnic groups and has been identified in countries throughout the world.

WHAT IS THE CAUSE OF WILLIAMS SYNDROME?Williams syndrome is not caused by anything theparents did or did not do either before or duringpregnancy. Individuals with Williams syndrome aremissing ~20 genes on chromosome #7 includingthe gene that makes the protein elastin (a proteinwhich provides strength and elasticity to vesselwalls). It is likely that the elastin gene deletionaccounts for many of the physical features of Williamssyndrome. Some medical and developmental problems are probably caused by deletion ofadditional genetic material neighboring the elastingene on chromosome #7. In most families thechild with Williams syndrome is the only one tohave the condition in his or her entire extendedfamily. However, the individual with Williams syndromehas a 50% chance of passing the disorderon to each of his or her children.

WHAT ARE THE COMMON FEATURES OF WILLIAMS SYNDROME? Heart and blood vessel problems - The majority of individuals with Williams syndrome have some type of heart or blood vessel problem.Typically, there is narrowing in the aorta (producing supravalvular aortic stenosis [SVAS]), or narrowing in the pulmonary arteries. There is abroad range in the degree of narrowing, ranging from trivial to severe (requiring surgical correction of the defect). Since there is an increased risk for development of blood vessel narrowing or high blood pressure over time, periodic monitoring of cardiac status is necessary.
Characteristic facial appearance - Most young children with Williams syndrome are described as having similar facial features. These features, which tend to be recognized only by a trained geneticist or birth defects specialist, include a small upturned nose, long philtrum (upper lip length), wide mouth, full lips, small chin, and puffiness around the eyes. Blue and green-eyed children with Williams Syndrome can have a prominent "starburst" or white lacy pattern on their iris. Facial features become more apparent with age.

Low birth weight/Slow weight gain- Most children with Williams syndrome have a slightly lower birth-weight than their brothers and sisters. Slow weight gain, especially during the first several years of life, is also a common problem and many children are diagnosed as "failure to thrive". Adult stature is often smaller than average.
Feeding problems - Many infants and young children have feeding problems. These problems have been linked to low muscle tone, severe gag reflex, poor suck/swallow, tactile defensiveness etc. Feeding difficulties tend to resolve as the children get older, although GE Reflux (heartburn) appears to be common and can occur at any age.

Dental abnormalities - Slightly small, widelyspaced teeth are common in children with Williamssyndrome. They may also have a variety ofabnormalities of occlusion (bite), tooth shape orappearance. Most of these dental changes arereadily amendable to orthodontic correction.

Developmental delay, learning disabilitiesand attention deficit - Most people withWilliams syndrome have some degree of intellectualhandicap. Young children with Williamssyndrome often experience developmental delays;milestones such as walking, talking and toilettraining are often achieved somewhat later thanis considered normal. Distractibility (short attentionspan) is a common problem in mid-childhood,which appears to get better as the children getolder.Older children and adults with Williams syndromeoften demonstrate intellectual "strengths andweaknesses." There are some intellectual areas(such as speech, long term memory, and socialskills) in which performance is relatively strong,while other intellectual areas (such as fine motorand spatial relations) are significantly deficient.

Kidney abnormalities - There is a slightlyincreased frequency of problems with kidney structureand/or function.
Hernias - Inguinal (groin) and umbilical herniasare more common in Williams syndrome than inthe general population.
Hyperacusis (sensitive hearing) - Childrenwith Williams syndrome often have more sensitivehearing than other children. Certain frequenciesor noise levels can be painful and/or startling tothe individual. This condition often improves withage.
Musculoskeletal problems - Young childrenwith Williams syndrome often have low muscletone and joint laxity. As the children get older,joint stiffness (contractures) and spinal curvaturemay develop. Physical therapy is very helpful inimproving muscle tone, strength and joint rangeof motion.
Overly friendly (excessively social) personality- Individuals with Williams syndromehave a very endearing personality. They havea unique strength in their expressive languageskills, and are extremely polite. They are typicallyunafraid of strangers and show a greater interestin contact with adults than with their peers.

I hope I've been able to, at the very least, provide you with that "learn one new thing each day." I could go on and on, but learning things on one's own is the most effective. That being said, I wholeheartedly encourage you to gain further understanding by doing a little more research on your own. Education and awareness is key in this crazy world we call home ... no matter the subject!
Reaching people one blog at a time! Are you looking to buy or sell (or both), please be sure to contact me! It's my ultimate goal to help take the stress out of the home buying (or selling!) process, so you can relax, sit back and enjoy the ride as much as possible! "It's all about doing good things for good people," and at Smart Concept Realty, we "provide accountability and results!"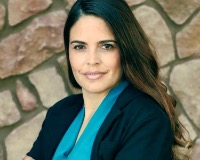 Author:
Adrea A France
Phone:
480-399-1585
Dated:
January 18th 2015
Views:
863
About Adrea: Adrea France brings more than 20 years of Real Estate experience to the table. In that span of time,...