Young Living Essential Oils With Jocelyn Nelson
My name is Jocelyn Nelson and I've lived part time in Gold Canyon since September 2017. My husband and I love the Southwest and have been amazed at the beauty. We are semi-retired, living in Seattle, WA. We came to Gold Canyon to visit family and fell in love with it. Since we are still working part time, we won't be able to move to GC full time until the winter of 2021. Something to look forward to.
I am an independent distributor for Young Living Essential Oils. I began using the products when my niece talked me into a kit. I was just doing it to help her, right? I got my kit, plugged in the diffuser, and then started reading.
I was astounded at the potential and the common sense in using the oils. Being in the health care industry for over 30 years, I totally understand the need for natural alternatives to support conventional medicine. I am very aware of the need to simplify and look at what I put in and on my body. I am moving towards simple, basic, all-natural, and 100% non-toxic. I did my research and was thrilled by Young Living's commitment to "Seed to Seal," ensuring consistently good, natural, and unadulterated products.
Young Living is so much more than Essential Oils. My husband and I use the oils and the oil infused products every day. We've eliminated almost all the toxic chemicals in our home for cleaning, laundry, personal care, and health and body support. We use a variety of Young Living supplements. I'm totally in love with their makeup line. And now they have CBD products. Young Living even has oils and natural products for animals from kittens to horses. Our two Pomeranian dogs are our babies so of course we want to make sure they are not exposed to ingredients that are harmful to their little bodies.
I could tell you a lot of success stores but the most significant has been with my family. My mom is 91 years old and in great health except for some painful arthritic symptoms. She puts up with it because she considers it just part of getting old. I received a sample of the CBD muscle rub and had her try it. She was almost in tears because of the relief she had. Then there is my husband. When we are in Seattle he works nights and sleeps during the day. He uses a small spray bottle with Lavender essential oil and water and sprays his pillow. He says it "knocks him out." I've used the oils for issues from indigestion, muscle fatigue, concentration….the list is long. Plus I love that we are not introducing toxins to our home or to our pets. It's hard to quantify just feeling better all the way around. But it's true….we do.
Some of my favorite oils includes Frankincense. I use it for calming and just an overall sense of well-being. Also, I'm really drawn to the tree oils like Pine, Blue Spruce, and Balsam Fir. These oils are great for concentration and focus and I usually get twice as much work done when I am diffusing them.
I am passionate and serious about this business. My training is in medical case management and counseling so I have always been a helper. This just allows me to have more fun while doing it. My business is part of a "team" of other people that I work closely with to train and inspire whether you're a customer or a business builder. We have tons of support and knowledge to help you get on the road to a plant-based lifestyle.
I would love to get you started. For the Gold Canyon Community, I am offering a Welcome packet when you join with any of our amazing Memberships. I will also include the Wellness Trio (3 roller bottles of oil blends to keep you healthy and fit this season). And last, I am committed to helping you make these changes, enjoy your oils and products, and decide what your wellness goals are to be.
Ways to learn more:
I am available to meet one-on-one at your convenience (in the Gold Canyon area). You can check out the oils, try some samples, and find out if it is what you are looking for.
Email (jocelynswanlake@gmail.com) or call/text to (206) 734-7926.
You can also check out all the Young Living products on my website at www.yldist.com/jocelyn

Free E-book by Texting EBOOK to (206)734-7926
I look forward to hearing from you!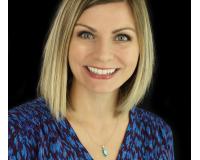 Author:
Jami Asanovich
Phone:
480-518-0285
Dated:
September 19th 2019
Views:
266
About Jami: Jami Asanovich is an accomplished and dedicated Realtor with more than 13 years of professional real...